Referral to dementia specialist diagnostic services ensure that diagnosis is timely and accurate. Types of dementia can be identified which enables people to access tailored support and treatment sooner.
Timely diagnosis helps the person and their family and carers to know what to expect so that they can consider future mental capacity and make plans early. Referral, diagnosis and advance care planning are included in our guideline on dementia and our dementia quality standard.
Referral for suspected dementia
To ensure an accurate diagnosis, we recommend that a person with suspected dementia should be referred to a specialist dementia diagnostic service. Between April 2018 and April 2019 NHS Digital data shows an increase in the number of GP assessments for dementia, GP initial memory assessments and referrals to a memory clinic from GP practices.
In hospitals, most people aged 75 and over with suspected dementia receive an assessment and go on to have specialist referral where required. Ninety-two per cent of emergency admissions to hospital, in people over the age of 75, were assessed for dementia in April 2019. For people who had a result indicating dementia or with inconclusive results, 94% were referred to specialist services.
More people are receiving a dementia diagnosis
Due to increased referral rates, as well as improved dementia awareness, more people with dementia receive a formal diagnosis. Having a formal diagnosis enables care needs to be assessed, appropriate treatment to be delivered and planning for the future to begin.
A large study by Donegan et al shows the number of people who were diagnosed with dementia in the UK doubled from 0.4% of the GP population in 2005 to 0.8% in 2015. More recently the number of people on the Quality and Outcomes Framework (QOF) dementia register has continued to increase each year.
The number of people recorded with a diagnosis of dementia on GP registers has increased between 2014 and 2019
We work with a community of medicines and prescribing associates to support and promote high quality, safe, cost-effective prescribing and medicines optimisation in their local health economies.
The associate from North Cumbria CCG shared the work undertaken by local GP practices as part of the Quality Improvement Scheme focusing on improving the identification, accuracy of records in relation to diagnosis and the ongoing review of people with dementia.
Local discussion and collaboration between GPs and specialists resolved ambiguity in relation to diagnostic terminology used in correspondence between clinicians. This resulted in consensus and an agreement for a consistent approach to appropriate Alzheimer's disease coding on GP practice systems. The dementia diagnosis rate in North Cumbria increased from 63.6% in April 2018 to 67.7% by March 2019, an increase of 266 patients.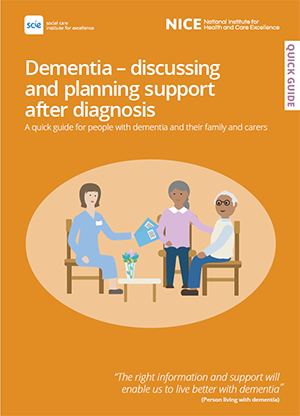 ---