You'll love working with us. Everything you do helps to improve health and social care.
A new way to apply
We're switching to a new recruitment system called the Hire Lab. We'll still be advertising roles on NHS Jobs but they'll be on the Hire Lab too. You can apply using whichever system you prefer.
Our current vacancies
We're currently looking for:
---
What our staff say
The trouble with turtles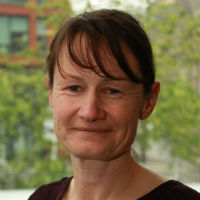 Our staff come from a wide range of backgrounds.
From studying zoology and tracking turtles to developing guidance for health and social care, Fiona Glen, programme director - centre for guidelines, tells us about her career journey.
Our workforce strategy
Working in our digital teams
Key benefits:
work life balance
user-focused design
agile working
varied projects
training and development
latest tools and methods.
Find out more about our digital teams.
Pay, holiday, pension
We use a national pay system called Agenda for Change.
Key benefits:
flexible working
37.5 hours per week
generous holidays and the option to buy up to 5 days' extra leave
8 bank holidays
paid maternity, paternity, adoption and shared parental leave
Find out more about why we're a good employer.
Location
We have offices in Manchester and London.
Key features:
central location
easy access to tram, train, tube or bus
video conferencing
bike sheds
shower facilities
standing desks.