Sharmila Nebhrajani OBE, chairman

Sharmila read medicine at the University of Oxford, graduating with first class honours in physiological sciences. Rather than pursuing further clinical studies, she began an international business career in telecoms and technology. After the collapse of communism, she was involved in corporate restructuring across Central Europe. Sharmila was a chief operating officer for 12 years at BBC Future Media, the division that built the iPlayer.
She has significant health and science experience. From her board positions with the Medical Research Council, the Association of Medical Research Charities, as deputy chairman of the Human Fertilisation and Embryology Authority and as the chairman of the Human Tissue Authority.
She was most recently chief executive of Wilton Park, a not-for-profit agency of the Foreign and Commonwealth Office. Bringing together international policy dialogues on key issues including global health, regional and national security, climate change and artificial intelligence (AI). She sits on a range of UK boards including Severn Trent PLC, National Savings and Investments and the Health Foundation. She was also a World Fellow at the University of Yale.
Sharmila was made an OBE in 2014 for services to medical research.
---
Tim Irish, vice chair

Tim has worked in the life sciences industry for 30 years. His career has spanned global health technology companies across Europe and North America, including GSK, GE and Philips. Between 2007 and 2015 he served on 10 boards, 5 as chair, where he successfully executed 2 trade sales and raised significant equity financing, including an initial public offering.
His current governance portfolio covers life sciences and healthcare, both public and private, including his board role here at NICE, various European medtech supervisory board roles, and professor of practice at King's College London's School of Management and Business.
---
Elaine Inglesby-Burke DBE
Elaine has been a registered nurse since 1980. Her previous roles include being a nurse specialist manager at St Helens and Knowsley Hospital Trust and director of nursing at The Walton Centre in Liverpool. She is currently chief nursing officer for the Northern Care Alliance NHS Group, which comprises Salford Royal NHS Foundation Trust and Pennine Acute NHS Trust. She is also a trustee for the Willowbrook Hospice in St Helens.
Elaine has also played a significant role in national health campaigns, having been a member of the Prime Minister's Nursing and Care Quality Forum. She was also involved with the Berwick National Advisory Group on the Safety of Patients in England, a group of healthcare experts that was set up to examine patient safety issues in the NHS.
Elaine was awarded a DBE for her services to nursing.
---
Dr Rima Makarem

Rima holds a portfolio of non-executive directorships in health and central government. She is currently external commissioner and audit chair at the House of Commons Commission and a lay member of the General Pharmaceutical Council. Her background is in the private sector, with past careers in the pharmaceutical industry and management consultancy.
Rima is chair of our audit and risk committee and is our senior independent director.
---
Tom Wright CBE

Tom is chief executive of Guide Dogs for the Blind. He is also chair of Leeds Castle Enterprises, a trustee of Leeds Castle Foundation and chair of the Imperial War Museum Development Trust. He was previously CEO of Age UK and Age International, dedicated to helping everyone make the most of later life. He was also chair of the Richmond Group of 14 leading health charities working together as a collective voice to better influence health and social care for the 15 million people living with long term conditions.
Tom has extensive experience in the health and social care sector with a particular expertise in ageing and age related research. This includes being a founder member of the Global Council on Brain Health and developing integrated health and social care pathways.
---
Dr Mark Chakravarty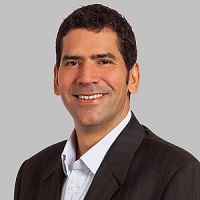 Mark is a business leader and physician, who brings more than 20 years' experience in leading organisations. These include Novartis, Procter and Gamble and the NHS. His international career spans life sciences, healthcare, and consumer goods. Within these he has worked in medical, scientific, and external relations and brand and communications.
Most recently, he was the global head of communications and patient advocacy for Novartis Pharmaceuticals.
Previously, Mark has led communications for P&G's feminine and family care business.
Mark is a member of our appeal panel, having been a member of the technology appraisal committee from 2003 to 2012.
---
Jackie Fielding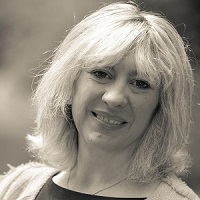 Jackie has been in the healthcare industry for around 30 years, including 28 years with Medtronic. She was their vice president for the last 10 of those years and has held a number of external posts, including chair of the British Cardiovascular Intervention Association and a council member of the British Cardiovascular Intervention Society.
In November 2010, Jackie was elected to sit on the board of directors of the Association of British HealthTech Industries. She continues to do so following re-election after her term ended in 2012. In 2015, she took the role of vice chair. She has also been a member of the Ministerial Medical Technology Strategy Group.
Jackie joined NEOSS as a non-executive director in 2016 and held this position for 2 years. In 2019, she joined the board of 3D LifePrints as a non-executive director.
Jackie is passionate about authentic leadership and a strong believer that culture drives results. She also speaks about women in leadership and the value of diversity, inclusion, and engagement in the workplace.
---
Professor Gary Ford CBE, FMedSci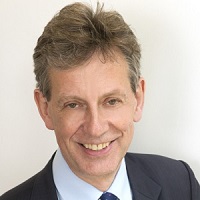 Gary is chief executive officer of Oxford Academic Health Science Network. He is also a consultant stroke physician at Oxford University Hospitals NHS Foundation Trust, and professor of stroke medicine at Oxford University. He is the current chair of 15 Academic HealthProfessor Gary Ford CBE Science Networks across England.
He has been part of many service innovations in UK stroke care in the last 20 years. This includes developing the first thrombolysis protocol for acute stroke in England and the Face Arm Speech Test.
Gary was director of the National Institute for Health Research (NIHR) stroke research network from 2005 to 2014. He was awarded a CBE in 2013 for services to research in stroke medicine. He is a member of the NIHR strategy board. In 2018, Gary was identified as one of 7 NIHR research legends whose work has transformed care in the NHS.
---
Sir Bruce Keogh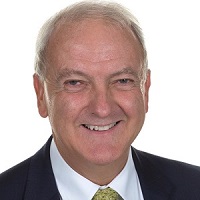 Sir Bruce has had a distinguished international career as a cardiac surgeon. He held the chair of cardiac surgery at University College London before being appointed medical director of the NHS and director general in the Department of Health. From this he moved to becoming the national medical director of NHS England.
For a decade, Sir Bruce was the professional lead for doctors in the NHS. He was responsible for clinical policy and strategy, clinical leadership, and innovation across the service. In the Department of Health, he was the sponsor for NICE, the Healthcare Commission, and the National Patient Safety Agency.
Between 2002 and 2007, Sir Bruce served on the boards of the Commission for Health Improvement and the Healthcare Commission. He is currently chair of the Birmingham Women's and Children's NHS Foundation Trust. He was knighted for services to medicine in 2003.
---
Alina Lourie
Alina has had a long career in publishing and information within the private sector, including 16 years at Thomson Reuters. Her leadership has focused on the digital transformation of information for professional markets, including health. She was previously the managing director of the publishing arm of the Royal Pharmaceutical Society, which publishes a wide range of digital medicines information, including the British National Formulary (BNF).
Today, Alina holds a portfolio of board and advisory positions across several professional and academic bodies. These include the Institute of Engineering and Technology, the Royal Society of Chemistry and Manchester University Press.
---
Dr Justin Whatling
Dr Justin Whatling is a medical doctor with 20 years' experience in using technology and informatics to transform outcomes for patients. He leads the population health management for Cerner outside of the US and sits on their international cabinet and product council. Prior to his role in Cerner, he was clinical director for the health sector in British Telecommunications. Justin held previous roles in Accenture and ran a health outcomes business on behalf of Bupa.
He is a founding fellow and member of the finance and audit committee and recent council member of the UK Faculty of Clinical Informatics. He is a fellow of the British Computer Society (BSC) and a member of their Academy of Computing board. He represents them on the management committee of the BMJ Health and Care Informatics journal and is a past chair for BSC Health. He also founded the Federation of Informatics Professionals.
Justin is a visiting professor in health informatics at University College London. He was previously an independent member of the NHS's National Information Board, who set the strategy and direction for the health and care system in England on technology and information.
He has also completed 3 terms of office as a non-executive director of the BMJ publishing group. He has sat on the healthcare strategic advisory team of the Engineering and Physical Sciences Research Council.
---
Executive directors
Professor Gillian Leng CBE, chief executive

Gill Leng is the chief executive of NICE. As a junior doctor she was struck by variations in clinical practice and this developed into a passion for using evidence to improve care. Her career has spanned research, evidence synthesis, management and healthcare.
Her aim is to transform the organisation with new methods and processes to put NICE at the forefront of evaluating new medicines, devices and diagnostics, and deliver dynamic, living guidelines.
Gill trained in medicine at Leeds, worked on clinical trials and epidemiological research in Edinburgh, and was a public health consultant in London. She was an editor of the Cochrane Collaboration, and is now chair of the Guidelines International Network.
---
Meindert Boysen, deputy chief executive and director of the Centre for Health Technology Evaluation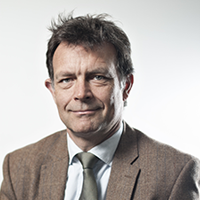 After qualifying as a pharmacist, Meindert worked in a hospital in the Netherlands and held positions in health outcomes and sales in the pharmaceutical industry.
He completed an MSc in Health Policy Planning and Financing at the London School of Hygiene and Tropical Medicine and the London School of Economics and Political Sciences and briefly worked for the King's Fund before starting at NICE in 2004.
Meindert was previously on the board of directors for the International Society for Pharmacoeconomics and Outcomes Research (ISPOR), from 2017 to 2020.
---
Dr Paul Chrisp, director of the Centre for Guidelines
Paul has been with us since March 2009, where he was responsible for setting up our accreditation programme for guideline developers. More recently, he was programme director of the Medicines and Technologies Programme.
Before joining us, Paul spent over 20 years in international medical publishing and communications, focusing on evidence to aid healthcare decision making and the adoption of new medicines.
Paul trained as a pharmacist and is a member of the Royal Pharmaceutical Society.
---
Jennifer Howells, director of finance, strategy and transformation

Jennifer joined us in 2020 and is our chief financial officer. She is responsible for our strategy, transformation programme, and corporate services including finance, human resources, corporate governance and estates and facilities.
Jennifer worked for over 16 years within health systems, including as a regional director for NHS England and Improvement and as a chief executive and finance director for several commissioning and provider trusts. Before joining the NHS, Jennifer worked for a number of years in business advisory roles. She specialised in mergers and acquisitions in the UK, Europe and USA, including advising life science companies.
---
Alexia Tonnel, director of digital, information and technology
Alexia joined us in 2012 as director of evidence resources. She supervised a range of functions, including the information specialist and digital services teams. In 2020 she took responsibility for the IT function to lead the Digital, Information and Technology Directorate. The directorate design, develop and maintain our externally facing digital operations, maintain our internal guidance production systems and manage IT operations.
Alexia studied business and management in France, after which she completed a Master of Science in International Accounting and Finance at the London School of Economics and Political Science. Before joining us, Alexia was a director with Deloitte and advised a range of clients in the healthcare and life science industries on policy and strategy development and programme implementation.
---
Directors
The following are not voting members of the board; along with the executive directors, they make up our executive team.
Jane Gizbert, director of communications

Jane joined us in 2008 and is responsible for the delivery of our strategic communications programme. Jane graduated from the University of New Brunswick in Canada with a BA Honours degree in Political Science. She subsequently obtained an MA in this field from Carleton University in Ottawa and went on to undertake a graduate journalism programme at the same university.
Jane was previously the head of corporate communications at the Medical Research Council, the UK's largest publicly funded medical research organisation. Her remit covered the full spectrum of corporate communications, including strategic development, public involvement and consultation, media relations and brand management.
Jane has worked extensively in the political field in Canada, including as press secretary for the official opposition and former prime minister of Canada and as director of communications for the Canadian Federation of Labour. Jane has also held senior positions in charitable organisations including the Scout Association and the International Planned Parenthood Federation.
---
Dr Felix Greaves, director of science, evidence and analytics
Felix joined us in 2020 in the new role of director of science, evidence and analytics. He was previously the deputy director of science and strategic information and head of science and engineering profession at Public Health England. He has been closely involved in the development of our public health guidelines.
With 16 years' experience in the health service, Felix has worked as a clinical advisor to the chief medical officer for England, a medical officer at the World Health Organization, and governor of an NHS foundation trust. Felix is a consultant in public health medicine and continues to work part time as a public health academic at Imperial College London.
---
Judith Richardson, acting director of health and social care

Judith is responsible for leading the implementation of guidance and quality standards across health, public health and social care. She joined us in 2007 and, as well as being our deputy medical director, has held roles with the clinical guidelines team, managed the development of NICE Pathways and led a portfolio of programmes including quality standards and indicators.
Judith originally trained in medicine in London, completing further training in public health and general practice. She then worked in public health for 15 years, holding a range of positions at local, regional, and national levels. She continues to have a training role in public health.
---