Families and relationships settings
Featured scenario: developing relationships with parents
A social worker makes a home visit to a family following concerns of neglect highlighted by the school. Katie, the mother, becomes angry with the social worker. She feels that they are interfering and have no right to be there asking such personal questions when she's no worse than other mums she knows.
Action
The social worker remembers a group supervision session which covered content from the child abuse and neglect guideline, including ways to build relationships with parents. She explains more clearly to Katie the legal context for her visit. This helps to depersonalise the situation and makes Katie feel more informed.
Further guidance
The guidance includes advice to be open and honest when working with parents, including sharing the legal context in which they are involved.
More scenarios and resources
Scenario 2: involving families in care planning
Scenario 3: supporting inter-generational need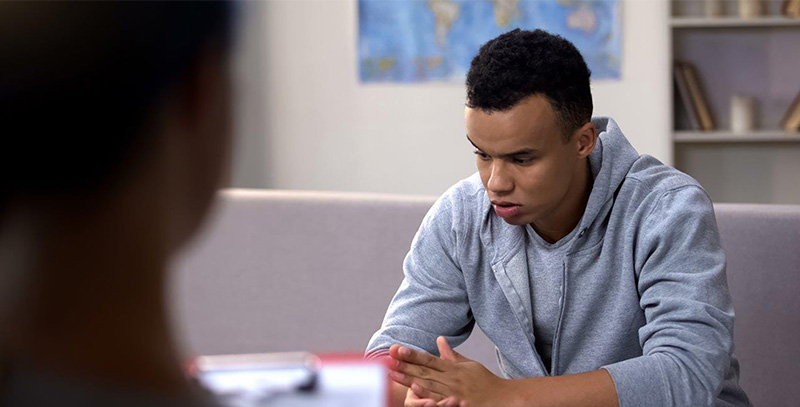 Mental health services
Featured scenario: managing violence and aggression
Alice, 14, has mental health issues. She lives with her dad and has regular breaks in a residential children's home. The home informs Alice's dad of any incidents where Alice has hit staff or young people. Alice tells her dad that when this happens, she is not allowed to phone him afterwards and this upsets her.
Action
Alice's social worker uses guidance on the short-term management of violence and aggression in mental health, health and community settings to plan a review meeting with Alice, her dad and the care home manager. The plan includes good practice in terms of not using restrictions on contacting family as a punishment.
Further guidance
The guidance includes recommendations on de-escalation and appropriate restrictive interventions for children and young people.
More scenarios and resources
Scenario 2: maintaining contact with service users
Scenario 3: advance planning and psychiatric inpatient admission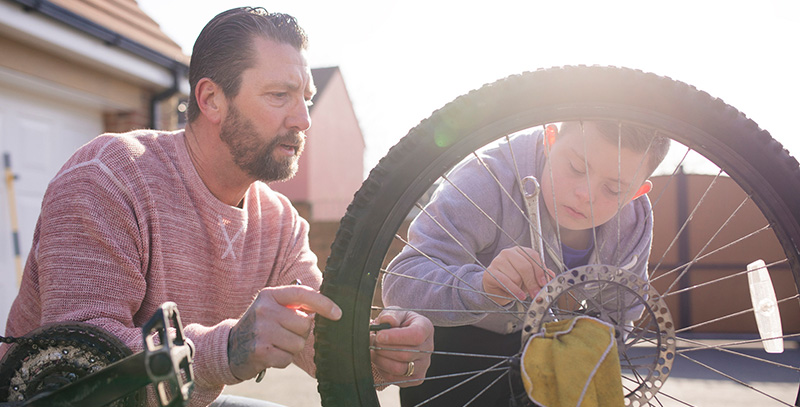 Learning disability settings
Featured scenario: supporting parents
Raphael, 10, has a severe learning disability and autism. He has no sense of danger, frequently hits his head on the wall and needs one-to-one support from his parents during waking hours. His parents are exhausted and feel isolated. They don't know what they should do when he becomes distressed and hurts himself.
Action
Raphael's social worker contacts colleagues in the local autism team to make a case for additional support for the family. The social worker refers to guidance on learning disabilities and behaviour that challenges and autism spectrum disorder in under 19s in the email, highlighting the value that the additional support would offer the family.
Further guidance
The guidance includes advice on the provision of short breaks and access to advice and ongoing support for families and carers.
More scenarios and resources
Scenario 2: planning for the future

William, 53, lives with his mother Elsie, 82. William has Down's syndrome and a mild learning disability. Elsie is worried about how William will cope when she dies. William wants to continue living in the family home. He would also like to learn how to fish and to visit Blackpool on holiday.

Action

William's social worker refers to guidance on the care and support of people growing older with learning disabilities and the quick guide on person-centred future planning in a review meeting with William and Elsie. They use the quick guide as a basis for starting to discuss and create a future plan with William.

More information

The guidance includes information about person-centred planning for the future, involving family and carers if appropriate, and considering needs such as housing and future wishes.
Scenario 3: providing end of life care and support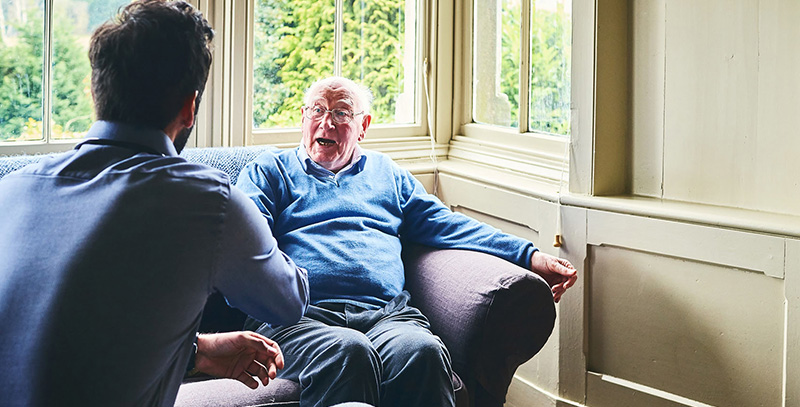 Services for older people
Featured scenario: discharging people from hospital
During supervision, a hospital social worker discusses the pressure they are feeling to discharge people to care homes when those people may not have the capacity to make a decision about where they live. The social worker feels this potentially conflicts with the Mental Capacity Act 2005, particularly the principle of seeking the least restrictive option.
Action
The supervisor advises the social worker to use specific recommendations from guidance on transition between inpatient hospital settings and home and decision-making and mental capacity to strengthen their professional power when discussing discharge planning with health colleagues, including informing best interest meetings.
Further guidance
The guidance recommends that decisions about long-term care are not made whilst in crisis and that decisions are made in the person's best interests.
More scenarios and resources
Scenario 2: taking a person-centred approach to rehabilitation
Scenario 3: improving wellbeing in care homes
About these examples
We've produced these example scenarios to help social workers understand how to use our guidelines and quality standards.
Our guidelines focus on a particular topic or setting and provide a comprehensive set of recommendations for action.
Our quality standards focus on areas of variation in practice and can be used to measure improvement or demonstrate good quality.