Achieving value for patients and the NHS is key to transforming healthcare.
Market access planning for your technology can benefit significantly from engaging early with healthcare system stakeholders.
We can facilitate this engagement in a confidential, free-flowing environment allowing you to gain valuable healthcare system insights.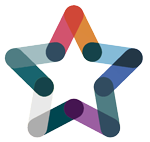 How we can help
We work with companies, large and small, across all sectors of the life sciences.
We're in the early stages of our market access planning for a highly innovative and valuable technology, but finding ourselves grappling with some new and challenging questions around how to get this technology to NHS patients.





Our current knowledge and usual approaches are just not enough in this situation. If we could get an insight into the healthcare system's appetite for this type of technology and thoughts on the potential challenges at this stage of planning it would really help us to move forward...
We're working on a novel diagnostic technology. Potential NHS users seem really keen and can see the possible benefits, but keep telling us that other colleagues in the wider system need to see the value before they could consider trying to put a case together to use it.



When we've tried to do this for previous products, local differences have made this challenging. We just can't seem to find a way to get the wider system perspective on the value of our technology. We feel we need to move our access plans to the next stage...