Sharmila Nebhrajani OBE, chairman
Sharmila read medicine at the University of Oxford. Rather than pursuing further clinical studies she began an international business career in finance and strategy, specialising in telecoms, infrastructure and media. She had a 14-year career at the BBC including 9 years as chief operating officer at BBC Future Media and Technology, the division that built the iPlayer.
She has significant health and science experience having served on the boards of the Medical Research Council, the Association of Medical Research Charities, as deputy chairman of the Human Fertilisation and Embryology Authority and as chairman of the Human Tissue Authority.
She was most recently chief executive of Wilton Park, a not-for-profit agency of the Foreign and Commonwealth Office convening international policy dialogues on topics such as global health, regional and national security, climate change and artificial intelligence. She sits on a range of UK boards including Severn Trent plc, ITV plc, Halma plc and Coutts Bank. She is a World Fellow at the University of Yale and is on the Governing Council of Oxford University.
Sharmila was made an OBE in 2014 for services to medical research.
Dr Michael Borowitz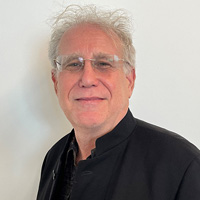 Michael's current role is adviser on strategic partnerships working on the Sustainable Development Goals Health Financing secretariat that includes Global Fund, Gavi, Global Finance Facility, World Bank, World Health Organisation and international coordination. He works particularly on harmonisation and alignment for different donors by blending loan and grant development financing through multilateral development banks such as the World Bank and Islamic Development.
Michael is a public health physician with a medical degree and a masters in public health as well as a health economist with a doctorate. He has worked in numerous global institutions beyond the Global Fund including OECD and World Bank. The Global Fund is now a Swiss philanthropy (formerly part WHO and World Bank) that provides grant financing to low income countries for hiv/aids, tuberculosis, and malaria. It disburses approximately 5 billion USD per annum.
Dr Mark Chakravarty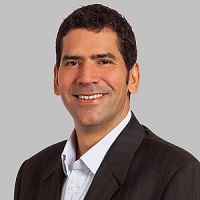 Mark is a business leader and physician, who brings more than 20 years' experience in leading organisations. These include Novartis, Procter and Gamble and the NHS. His international career spans life sciences, healthcare, and consumer goods. Within these he has worked in medical, scientific, and external relations and brand and communications.
Most recently, he was the global head of communications and patient advocacy for Novartis Pharmaceuticals.
Previously, Mark has led communications for P&G's feminine and family care business.
Mark is the vice chair and the lead non-executive director for the technology appraisal and highly specialised technologies appeals process.
Jackie Fielding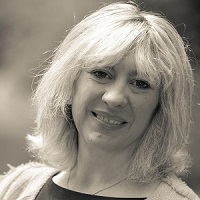 Jackie has been in the healthcare industry for around 30 years, including 28 years with Medtronic. She was their vice president for the last 10 of those years and has held a number of external posts, including chair of the British Cardiovascular Intervention Association and a council member of the British Cardiovascular Intervention Society.
In November 2010, Jackie was elected to sit on the board of directors of the Association of British HealthTech Industries. She continues to do so following re-election after her term ended in 2012. In 2015, she took the role of vice chair. She has also been a member of the Ministerial Medical Technology Strategy Group.
Jackie joined NEOSS as a non-executive director in 2016 and held this position for 2 years. In 2019, she joined the board of 3D LifePrints as a non-executive director.
Jackie is passionate about authentic leadership and a strong believer that culture drives results. She also speaks about women in leadership and the value of diversity, inclusion, and engagement in the workplace.
Professor Gary Ford CBE, FMedSci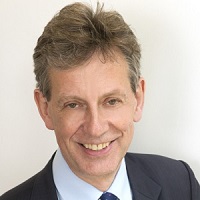 Gary is chief executive officer of Oxford Academic Health Science Network. He is also a consultant stroke physician at Oxford University Hospitals NHS Foundation Trust, and professor of stroke medicine at Oxford University. He is the current chair of 15 Academic Health Science Networks across England.
He has been part of many service innovations in UK stroke care in the last 20 years. This includes developing the first thrombolysis protocol for acute stroke in England and the Face Arm Speech Test.
Gary was director of the National Institute for Health Research (NIHR) stroke research network from 2005 to 2014. He was awarded a CBE in 2013 for services to research in stroke medicine. He is a member of the NIHR strategy board. In 2018, Gary was identified as one of 7 NIHR research legends whose work has transformed care in the NHS.
Alina Lourie
Alina has had a long career in publishing and information within the private sector, including 16 years at Thomson Reuters. Her leadership has focused on the digital transformation of information for professional markets, including health. She was previously the managing director of the publishing arm of the Royal Pharmaceutical Society, which publishes a wide range of digital medicines information, including the British National Formulary (BNF).
Today, Alina holds a portfolio of board and advisory positions across several professional and academic bodies. These include the Institute of Engineering and Technology, the Royal Society of Chemistry and Manchester University Press.
Professor Bee Wee CBE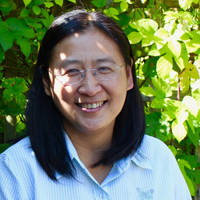 Originally from Malaysia, Bee qualified from Trinity College Dublin in 1988, trained in general practice in Dublin, then moved into palliative medicine in Ireland, Hong Kong and the UK. As national clinical director for end of life care she led the Leadership Alliance for the Care of Dying People and is co-chair of the National Partnership for Palliative and End of Life Care.
Professor Wee is also consultant in palliative medicine at Sobell House and Katharine House Hospices, Oxford University Hospitals NHS Foundation Trust and associate professor at University of Oxford, where she is also a fellow of Harris Manchester College.
Dr Justin Whatling
Dr Justin Whatling is a medical doctor with 20 years' experience in using technology and informatics to transform outcomes for patients. He leads health and life sciences for Palantir internationally. Prior to that he established and led Cerner's population health business outside of the USA. Justin held previous roles in BT Health, Accenture and ran a health outcomes business on behalf of Bupa
He is a founding fellow and member of the finance and audit committee and recent council member of the UK Faculty of Clinical Informatics. He is a fellow of the British Computer Society (BCS) and a member of their Academy of Computing board. He represents them on the management committee of the BMJ Health and Care Informatics journal and is a past chair for BCS Health. He also founded the Federation of Informatics Professionals.
Justin is a visiting professor in health informatics at University College London. He was previously an independent member of the NHS's National Information Board, who set the strategy and direction for the health and care system in England on technology and information.
He has also completed 3 terms of office as a non-executive director of the BMJ publishing group. He has sat on the healthcare strategic advisory team of the Engineering and Physical Sciences Research Council.
Executive directors
Dr Sam Roberts, chief executive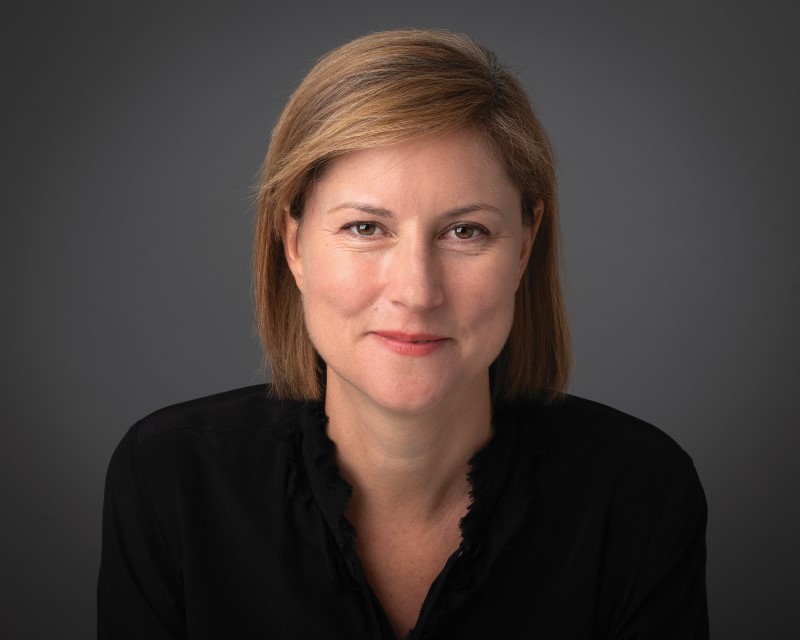 Dr Sam Roberts is the chief executive of NICE.
Before joining us in February 2022, Sam was the managing director of health and care at Legal and General, a financial services firm. In this role, she had responsibility for identifying promising areas for investment across health and care.
Prior to that, Sam was the first chief executive of the Accelerated Access Collaborative. This is a national umbrella organisation for health innovation, hosted by NHS England and NHS Improvement (NHSEI).
She originally trained as a doctor and practiced medicine in South Africa, the UK, and Australia before undertaking an MBA. She then joined McKinsey and Company, where she worked in a wide range of industries before specialising in healthcare.
After McKinsey, Sam moved into the NHS as a senior manager at University College London Hospitals NHS Foundation Trust. She was also a director in UCLPartners, an Academic Health Sciences Centre and Network. Last year, she took on the role of director of innovation, research and life sciences at NHSEI.
Over the last 5 years Sam has become involved in research, working with health economic models to inform evidence-based policy at the London School of Economics. She then moved to the University of Oxford where she undertook a DPhil (Doctor of Philosophy).
Professor Jonathan Benger, CBE MD FRCS FRCEM, chief medical officer and interim director of the centre for guidelines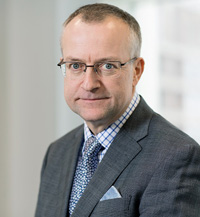 Jonathan joined us in January 2023 as chief medical officer and from March 2023 will act as interim director of the centre for guidelines.
Prior to this he was the interim chief clinical information officer (CCIO) at NHS England (2022), the chief medical officer (CMO) of NHS Digital (2019 to 2022), and the national clinical director for urgent and emergency care at NHS England (2013 to 2019).
In his clinical work, Jonathan is a consultant in emergency medicine at the Bristol Royal Infirmary and also does regular shifts with the Great Western Air Ambulance, which he established as its first medical advisor between 2007 and 2011.
Jonathan is professor of emergency care in the school of health and social wellbeing at the University of the West of England, and a National Institute for Health Research (NIHR) senior investigator. His main research interests relate to cardiac arrest, emergency and pre-hospital care, service organization and delivery, and design research.
Mark Chapman, interim director of medical technology and digital evaluation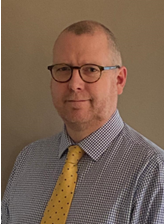 Mark joined us in 2022 as interim director for medical technology and digital evaluation. This includes diagnostics, digital and medtech that can be implantable or assistive. Mark has 30 years of experience in the medtech arena. He initially trained as a Clinical Physiologist, and worked for 10 years within the UK NHS, Tertiary Cardiac Care, with a specialist interest in complex cardiac devices.
Moving into Industry in 2001, holding various clinical and commercial roles. In parallel, he has held roles, including committee member on our technology appraisal programme. Is a past member of the External Advisory Board, University of Leeds EPSRC Centre for innovative Manufacturing of Medical Devices. Mark has also undertaken secondment within the UK Government, Office for Life science, Department of Business, as MedTech Policy Advisor. Since 2014 Mark was the Director of Health Economics and Commissioning for UK & Ireland at Medtronic.
Helen Knight, director of medicines evaluation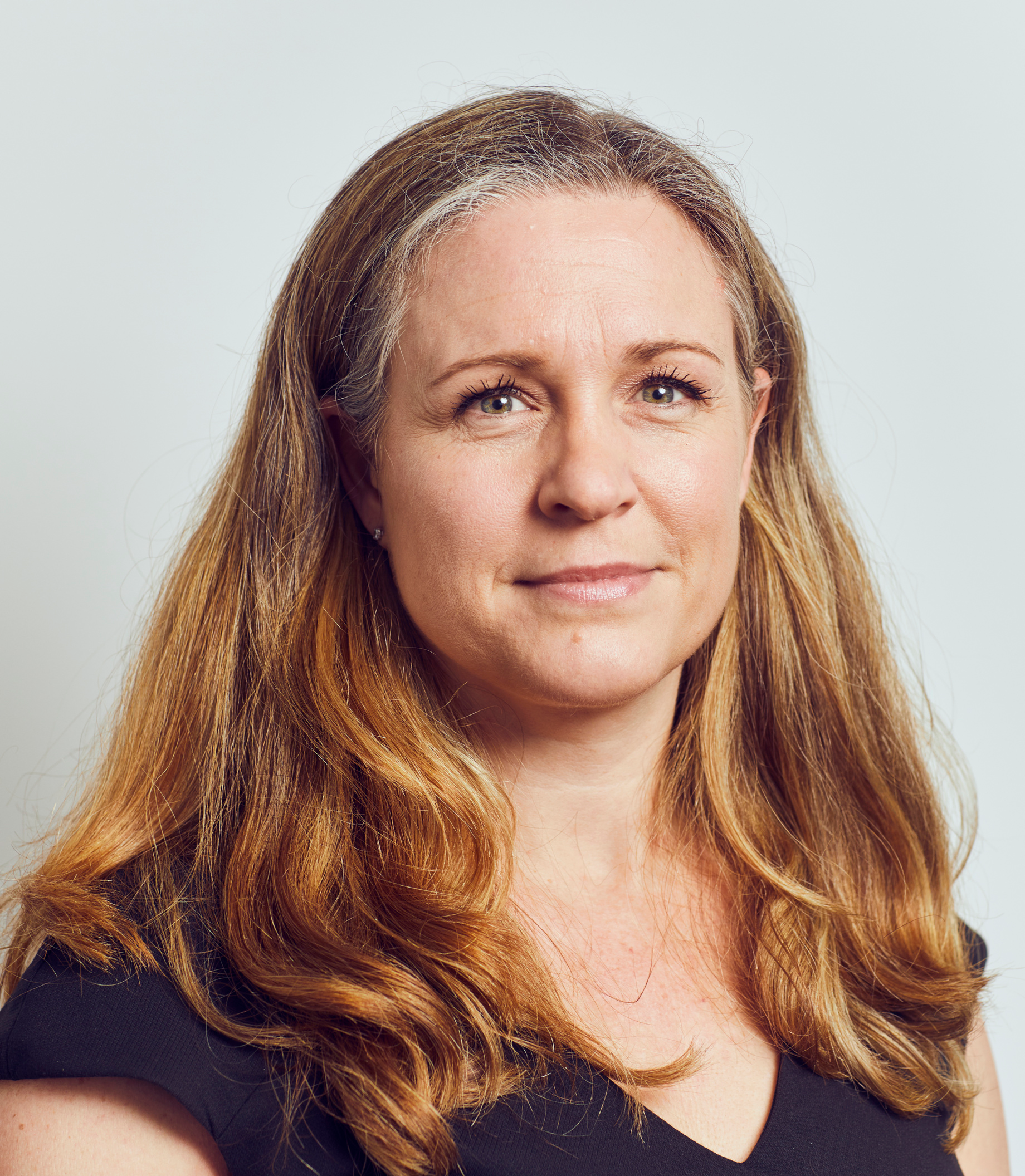 Helen is the director of medicines evaluation at NICE.
Helen is responsible for designing and operating methods and systems to produce national guidance and other advice on medicines and other relevant therapies for the NHS in England. With an academic background in biochemistry and health economics, and over 20 years of experience in Health Technology Assessment, she has extensive knowledge of the principles of evidence-based healthcare, methods and processes of health technology assessment and experience over a wide range of technologies and disease areas.
Boryana Stambolova, interim director of finance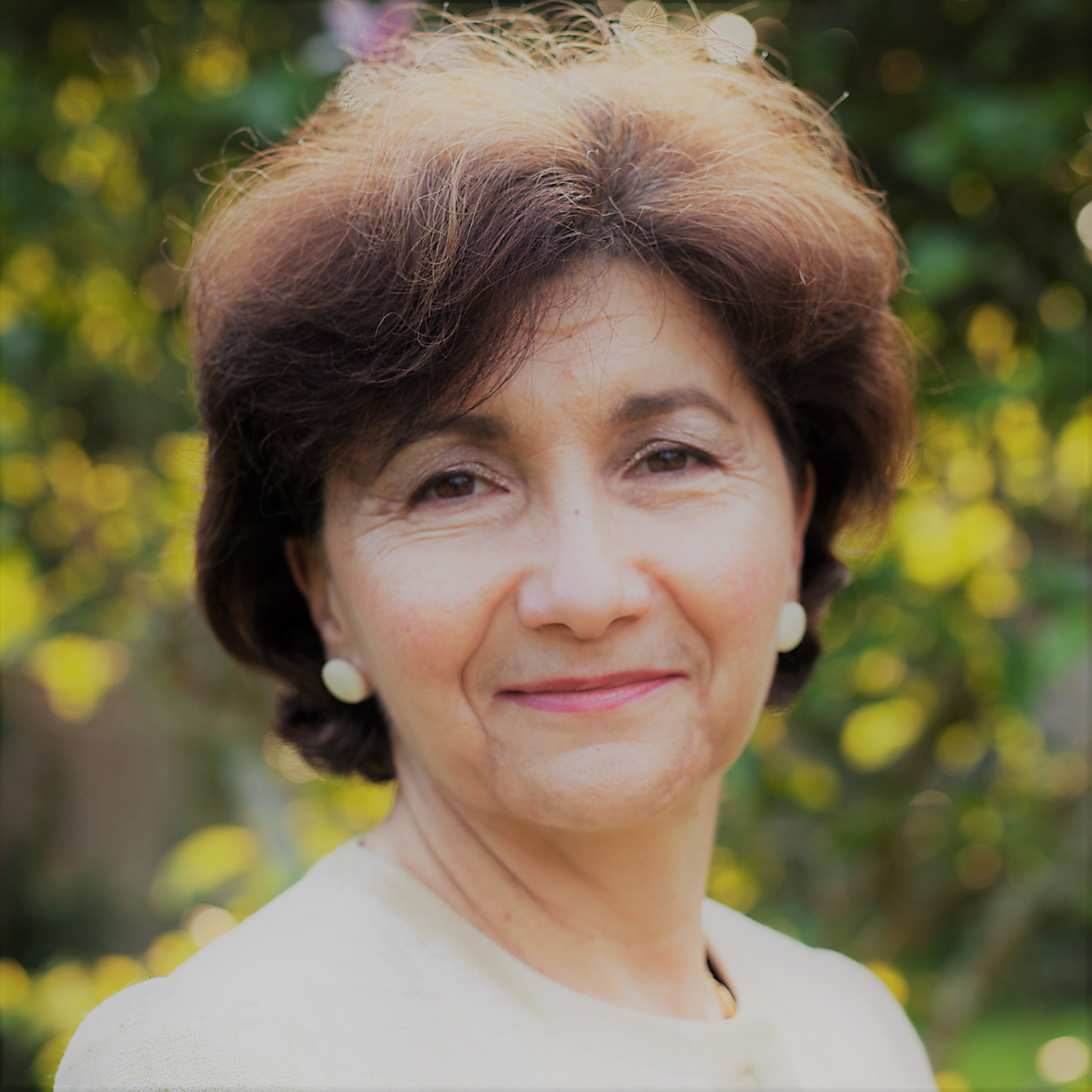 Directors
The following are not voting members of the board; along with the executive directors, they make up our executive team.
Helen Brown, chief people officer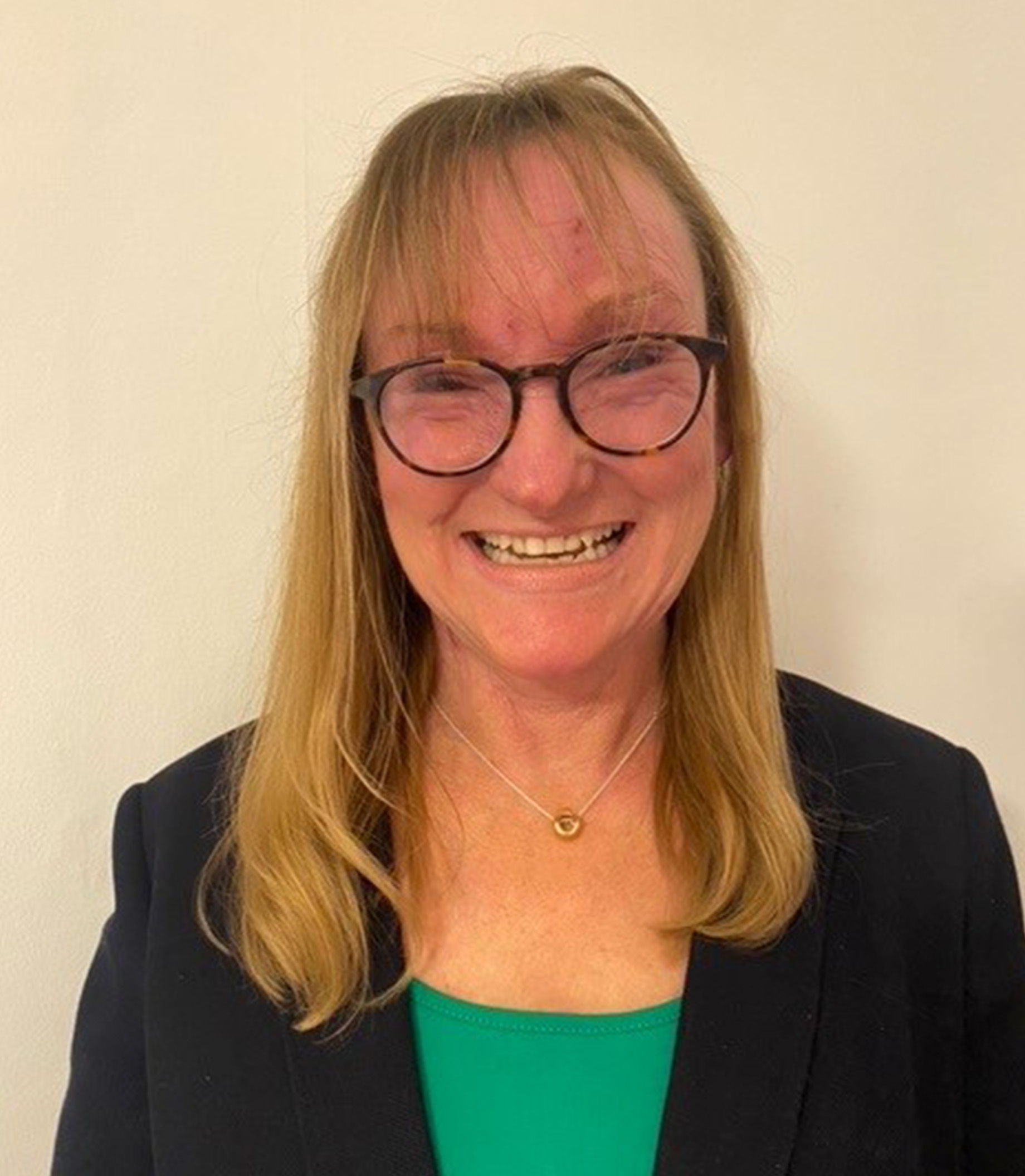 Helen joined us in January 2023 as chief people officer.
She has over 25 years of experience in human resources and has held a variety of HR roles. Initially Helen built her career in the retail industry and over the last 12 years has worked within MedTech for Medtronic. Within Medtronic Helen has served as the HR director looking after three business units across Europe in Neuroscience. Prior to this Helen partnered with the business as HR director for the UK and Ireland.
In her roles Helen has ensured close alignment with the business strategies and has been heavily involved in transformation. Helen is a true partner with the business and is particularly passionate about talent management. Helen strongly endorses a culture where people at all levels feel fulfilled and included.
A fellow of the CIPD Helen holds a Diploma in HR Management and a BA (Hons) in Sociology and Social Policy from Durham University and has also completed a certificate programme in organisational development with NTL.
Jane Gizbert, director of communications

Jane joined us in 2008 and is responsible for the delivery of our strategic communications programme. Jane graduated from the University of New Brunswick in Canada with a BA Honours degree in Political Science. She subsequently obtained an MA in this field from Carleton University in Ottawa and went on to undertake a graduate journalism programme at the same university.
Jane was previously the head of corporate communications at the Medical Research Council, the UK's largest publicly funded medical research organisation. Her remit covered the full spectrum of corporate communications, including strategic development, public involvement and consultation, media relations and brand management.
Jane has worked extensively in the political field in Canada, including as press secretary for the official opposition and former prime minister of Canada and as director of communications for the Canadian Federation of Labour. Jane has also held senior positions in charitable organisations including the Scout Association and the International Planned Parenthood Federation.
Nick Crabb, interim director of science, evidence and analytics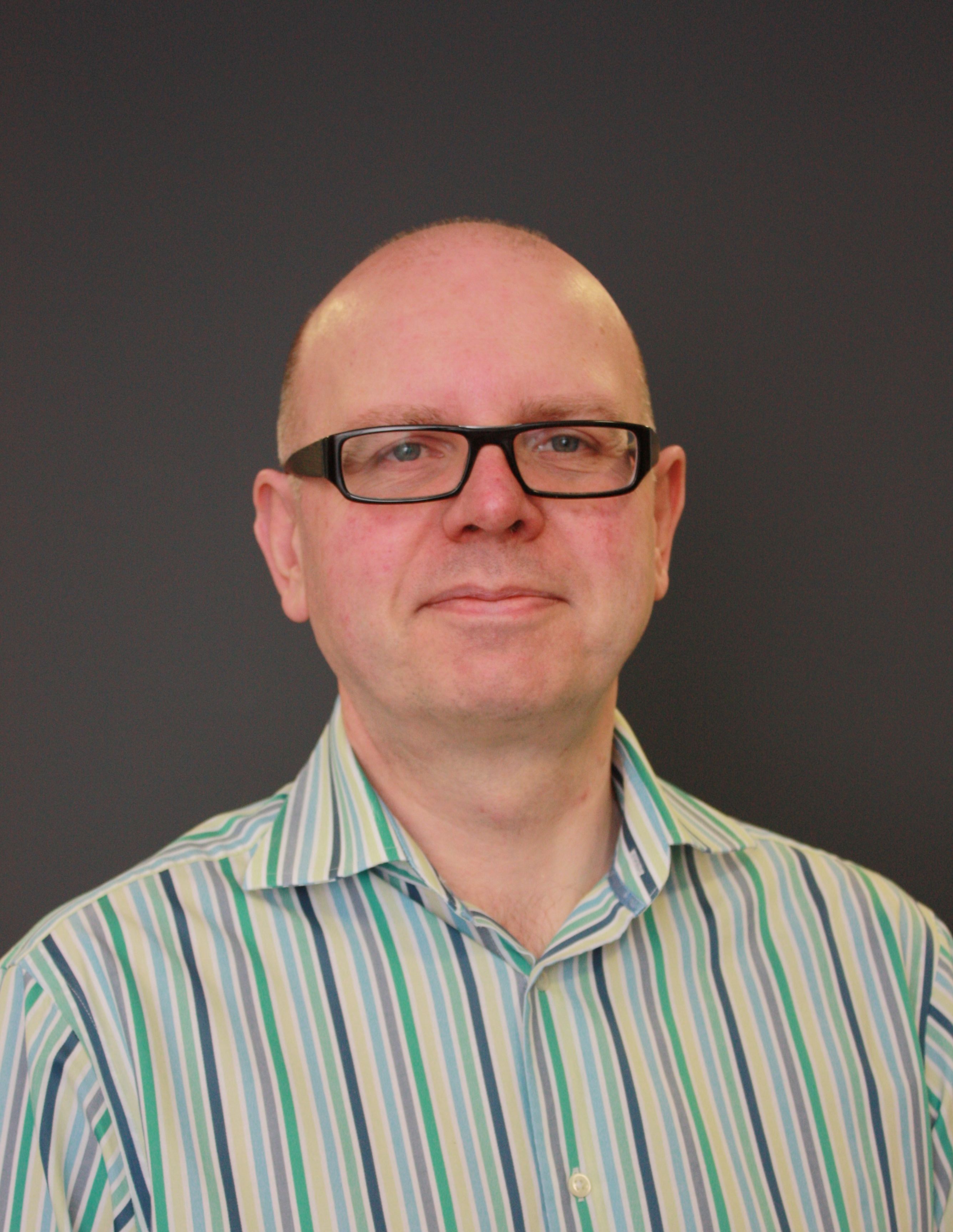 Nick had a 20-year career in analytical science, process technology and general management in the chemical, pharmaceutical and contract laboratory industries prior to joining NICE in 2010. His initial role was to establish and manage the diagnostics assessment programme and he was later appointed programme director, scientific affairs. Nick currently oversees NICE's science, evidence and analytics directorate.
He has broad scientific and policy interests relating to the evaluation of technologies and interventions to support the development of clinical, public health and social care guidance. His experience includes consideration of health technology assessment (HTA) issues arising from the availability of novel new products such as cell and gene therapies and work on methods issues relating to the evaluation of antimicrobials.
Nick was the NICE lead on a collaborative pilot project with NHS England to develop and test innovative models for the evaluation and purchase of antimicrobials. Nick also has interests around the alignment of regulatory and HTA processes and collaborates closely with national and international regulators.
Dr Clare Morgan, director of implementation and partnerships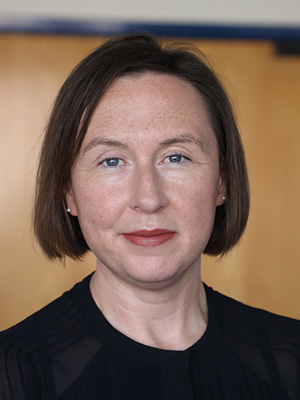 Clare joined us in December 2022 as director of implementation and partnerships, leading on collaboration with key stakeholders to enable effective implementation of NICE products across health and social care. Her portfolio also includes patient involvement & participation.
Clare was previously the director of strategy at Liverpool University Hospitals NHS Foundation Trust; leading on organisation and system wide strategy, transformation and partnerships in an integrated care system responsible for tackling some of the worst health inequalities in the UK and Europe. Prior to this Clare was the national life sciences industry and research director for the NIHR Clinical Research Network for thirteen years, during which she spent a year in the South Yorkshire & Bassetlaw Integrated Care System leading on research and innovation. She also brings significant experience of the clinical research ecosystem, gained through roles in contract research organisations, the pharmaceutical industry and within academia.
Clare has a Doctorate of Philosophy (PhD) in Immunology and an academic background in biomedical sciences.
Raghunath Vydyanath, chief information officer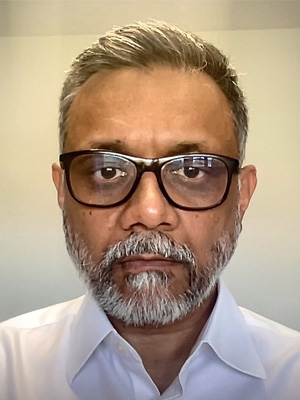 Raghu joined us in October 2023 as chief information officer, leading the Digital, Data and Technology directorate with a particular focus on technology-enabled business transformation.
Raghu was previously the director of corporate IT and Smarter Working at NHS England, where he directed the Digital and IT Service. This service is composed of Infrastructure, Cyber Security, Application Development, Contract and Service Management and Smarter Working (Digital Adoption/Change Management) across NHS England and other arms-length bodies. It is a shared service with a blended team of employees, local and offshore partners. During his time at NHS England, in addition to his operational responsibilities, Raghu was also accountable for various national services such as the Non-Clinical IT and unified service desk for COVID Vaccination Centres and Booster Programme, Ambulance Digitisation Programme and Digital and IT systems and services that underpin the Cancer Screening Programmes in England.
Raghu has an eMBA and is a BCS Fellow and Chartered IT Professional Doctorate, CHIME Certified Healthcare CIO (CHCIO).