Find data showing how our guidance and quality standards are used.
This data can be used to:
find audits relating to NICE recommendations
assess levels of uptake over time
compare guidance uptake at a regional and national level.
The information is from national audits and reports, journal papers and local audits.
You can also find uptake information in the 'resources' section of individual guidance.
How have our recommendations been used in practice?
Read the latest NICE guidance and current practice report on mental health (PDF).
Here are some of the key findings:
Patients who started treatment for early intervention in psychosis within 2 weeks of referral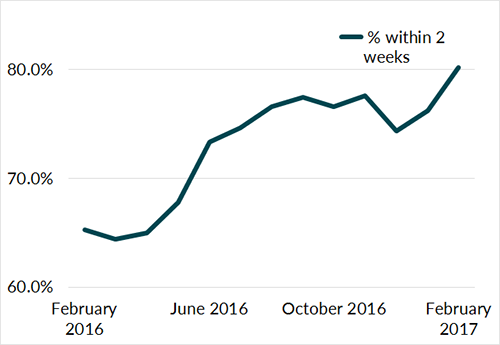 The number of patients who entered treatment following referral to IAPT services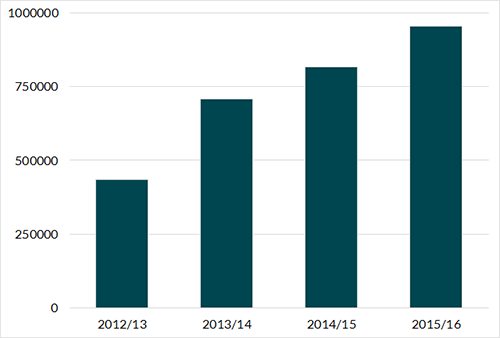 Patients with schizophrenia, bipolar affective disorder and other psychoses who have a record of blood pressure and alcohol consumption
---
Helping you with audit
Our Impact Audit Publications Planner has details of current and future national audit publications.
Where possible, we show the NICE guidance and quality standards that have been measured.
For published audits, the uptake data is mapped to recommendations and quality measures (and is available in the uptake database).
Quality standard service improvement template
Helps providers to make an initial assessment of their service compared with a selection of quality statements. It includes:
assessing current practice
recording an action plan
monitoring quality improvement.
---
Add your local audit data to our database
Organisations can compare audit results and provide evidence to regulators such as the Care Quality Commission.