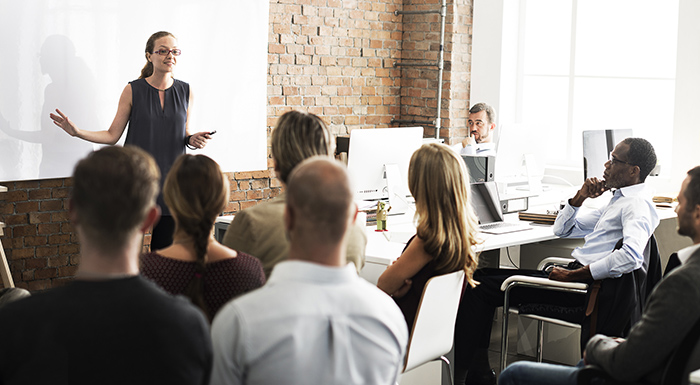 Learn how we assess the resource impact of our guidance
Come to one of our free events to:
see the tools available to help you plan for and implement NICE guidance
hear how our guidance is developed
learn how health economics is used in guidance development.
Read about our next event.
Super event – would be of benefit to a broad audience including finance, pharmacy and business managersDelegate at 2016 learning event
What do the events cover?
The learning events feature speaker presentations and facilitated interactive sessions run by members of the NICE team.
We explain how we estimate the costs or savings of technology appraisals, highly specialised technologies and NICE guidelines and what this means for commissioners and service providers.
You'll have the opportunity to:
ask questions of the team and our business analysts who develop our resource impact assessment tools
gain hands-on experience by testing our tools and templates
discuss with colleagues how providers and commissioners can work together to implement guidance
find out how you can support us in the development of our resource impact tools.
---
Our next events: a deeper dive into resource impact tools
An in depth look at using resource impact tools to commission and deliver services
Wednesday 26 June 2019 in Manchester
Wednesday 10 July 2019 in London
10am to 1.30pm
1.30pm to 2.30pm: ask the analyst open session
This event will be useful if you:
have attended an introductory learning event and want a deeper look at using the tools more effectively
use the tools and templates regularly in your work
would like the opportunity to put questions to one of our analysts.
You'll have an opportunity to gain experience of using the tools in everyday scenarios. We'll show you how resource impact templates are used:
to forecast costs over time
by providers, for multi-commissioners and at different levels
with confidential prices
to show difference service models.
Book your place
To book your place, complete the registration form and return to resourceimpactassessment@nice.org.uk.