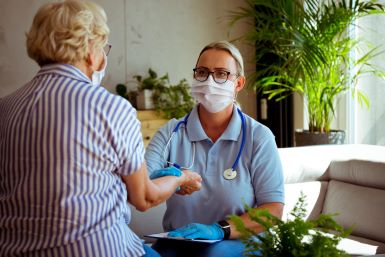 The initiative will see NICE bringing together NHS England and NHS Improvement's specialty guides on Covid-19 with its own Covid-19 rapid guidelines. Together they will create a single point of access to national advice on the clinical management of Covid-19 to support frontline health and care staff across the country.
The initial phase, completed today, has seen 24 NHS England and NHS Improvement Covid-19 specialty guides transferred over to NICE and hosted on the NICE website. Developed as part of the initial response to Covid-19, and to support clinical teams across the country, these cover a range of topics including specific treatment of Covid-19 and its complications, and continued care of patients with a range of conditions, including Covid-19, during the pandemic.
The NHS England and NHS Improvement specialty guides were downloaded from its website more than 158,000 times during April, May and June 2020, while NICE's 22 rapid Covid-19 guidelines have received over 2.3 million unique page views since March 2020.
Paul Chrisp, director of the Centre for Guidelines at NICE, said: "This important initiative will see the creation of a single, trusted, integrated suite of Covid-19 guidance for clinicians and care staff.
"It will enable us to capitalise on the work that was done rapidly in the face of the initial outbreak and adapt our approach so we can continue to best meet the needs of the system.
"The resource will be easier to find and will be kept up to date to ensure it remains relevant in light of new, emerging evidence and as the pandemic develops and changes."
NICE will now begin the process of mapping the recommendations from the NHS England and NHS Improvement guides against its own suite of Covid-19 rapid guidelines and integrating them where possible. As an interim step, the specialty guides will be refreshed to amend any broken hyperlinks and correct any factual inaccuracies.