Naomi McVey talks about her experience of being a NICE Fellow
Are you an experienced leader in health and social care? Could you build an influential network that helps us to implement our guidance?
NICE fellows are experienced leaders from the field of health and social care who are our ambassadors at regional and national levels.
Applications for the 2021 intake are now closed. The next application period will open in the autumn of 2021.
Find out how to apply for a fellowship
What's involved?
We aim to award 10 fellowships each year to:
Act as our UK-wide ambassadors for 3 years.
Support and maintain the connection between NICE and health and social care experts.
Engage with senior staff at NICE and in the health and social care sector.
Help us improve and promote the quality of health and social care.
Develop new ways of working in health and social care.
How does it work?
You'll be supported in your role through a series of workshops and access to an adviser. The fellowship also provides access to the expertise of our staff.
You'll be expected to spend around 7.5 hours per month on fellowship activities. Fellowships are unpaid and you must agree your application with your employer. Travel and subsistence will be paid.
Would I be suitable?
Fellowships are suited to roles such as:
medical and clinical directors
directors of nursing
heads of midwifery
directors of finance
heads of services for the allied health professions
directors or heads of adults and children's services
directors of provider services in social care
consultant psychologists
heads of service for healthcare scientists
lay members from our committees
influential individuals working in the charitable and voluntary sector.
Resources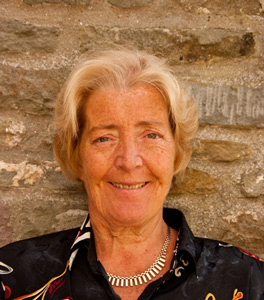 Senior special care dentist Elizabeth Robb talks about her 3 years as a NICE Fellow
Support from senior advisers
We've appointed 2 senior advisers to oversee the programme.
They've a wealth of experience in health and social care and in working with NICE. The senior advisers provide expert support to our fellows and act as a key link person between them and NICE.
Nigel Beasley
FRCS (ORL-HNS)
Nigel is an ENT surgeon with an interest in head and neck surgery at the Royal Hallamshire Hospital. He is the associate medical director for cancer services, working closely with the South Yorkshire, North Derbyshire and Bassetlaw Cancer Alliance to develop networked models of care for patients.
In 2010 to 2013, Nigel was a NICE fellow. During this time, he developed NICE accredited guidance on elective surgical care for commissioners in collaboration with the Federation of Surgical Speciality Associations and the Royal College of Surgeons. He has held multiple national roles including:
clinical lead for cancer at the NHS Institute for Innovation and Improvement
clinical lead for the NHS RightCare programme
co-chair of East Midlands Clinical Senate for NHS England.
He is a member of the NICE indicators advisory committee.
Krysia Dziedzic
PhD GradDipPhys FCSP
Krysia is the Arthritis Research UK professor of musculoskeletal therapies and has recently completed a National Institute of Health Research (NIHR) Knowledge Mobilisation Research Fellowship. Krysia works as part of an interdisciplinary research team and is the director of the impact accelerator unit at Keele in the School for Primary, Community and Social Care.
Krysia led an NIHR funded study to see how best to deliver high quality, primary care for people with osteoarthritis presenting in general practice (MOSAICS). This formed the basis of a NICE Fellowship (2013-2016) and an EIT-Health funded European implementation project (JIGSAW-E). Krysia is a Fellow of the Chartered Society of Physiotherapy. In 2019 Krysia became a visiting professor in the Faculty of Health and Applied Sciences UWE Bristol and an NIHR senior investigator in primary health care.
Our current fellows
2020-23 fellows
2019-22 fellows
2018-21 fellows