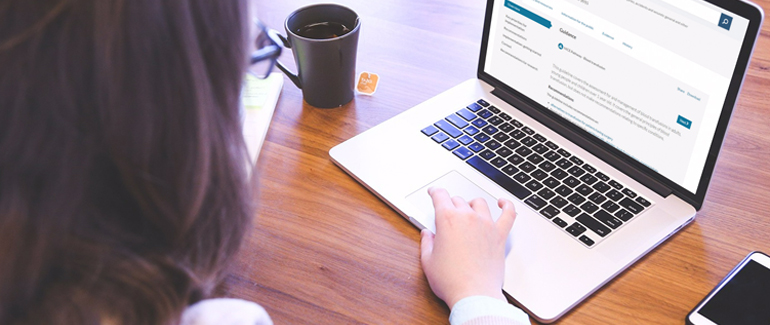 Take part in research to help us develop better products.
You can influence:
how we display our guidance
changes to our websites and apps
our understanding of what our users need.
Over 1,800 people have signed up so far. Join them to have your say.
How does it work?
Just fill in a few simple questions and we'll add you to our insight community mailing list.
When relevant research opportunities come along we'll email you with the details.
There is no obligation to take part - you just help if you can.
What will I have to do?
We run different research activities depending on what we are trying to find out. The most common are:
surveys
interviews
usability tests (sessions that test how usable the website is)
focus groups and workshops.
Research can vary from a 10-minute online survey to an all-day workshop. We run research across all of our products so you can get involved whatever your area of interest.
What happens to my feedback?
The information you provide feeds into the continual development of our products. Understanding how you use NICE means we can make improvements that really help our users.
Here are a few examples of the improvements we've made thanks to your help:
Guidance lists
Based on research we changed our lists of guidance to help people find the information they need.
Implementing NICE guidance and quality standards
In 2017, we asked the insight community to tell us how and why they use NICE guidance and quality standards and to highlight any challenges or barriers to implementing them.
The overall insight report informed the development of an action plan produced by the implementation support team to address the issues raised. The plan was approved by the NICE Board in May 2018.
Newsletter subscriber survey
In 2018 we did a survey of subscribers to NICE's newsletters to capture feedback and identify areas for improvement. Based on the findings, the media team are piloting new ways of presenting information and developing ideas for new content, with a view to rolling out the changes to everyone.
What will you do with my data?
We promise not to bombard you. We'll only contact you if we think the projects might be relevant to you.
You can find out more about how we process your data on our privacy notice.
Our researchers follow the Market Research Society Code of Conduct.
You can opt-out of the Insight community at any time - just click the unsubscribe link in our emails or contact us.
---
Have a question?
Contact us at AudienceInsight@nice.org.uk
If you've got a general question for NICE you can contact us in the usual ways.
It [taking part in the interview] has been really helpful, actually, speaking to you directly. I found the support was great." Liz Ponting, Senior Quality and Development Manager
What you told us
NICE reputation research
We carried out research to explore what our stakeholders think about NICE.
View the key findings from this survey
NICE implementation survey
We looked at how you use NICE guidance and quality standards and any barriers to implementation.