2013 to 2016 fellows collecting certificates of completion from NICE Chair David Haslam.
Are you an experienced leader in health and social care? Could you build an influential network that helps us to implement our guidance?
NICE Fellows are experienced leaders from the field of health and social care who are our ambassadors at regional and national levels.
Fellows recruitment for 2018 is now closed.
What's involved?
We aim to award 10 fellowships each year to:
act as our UK-wide ambassadors for 3 years
support and maintain the connection between NICE and health and social care experts
engage with senior staff at NICE and in the health and social care sector
help us improve and promote the quality of health and social care
develop new ways of working in health and social care.
How does it work?
You'll be supported in your role through a series of workshops and access to an adviser. The fellowship also provides access to the expertise of our staff.
You'll be expected to spend around 7.5 hours per month on fellowship activities. Fellowships are unpaid and you must agree your application with your employer. We will, however, meet all reasonable expenses (such as travel or accommodation) incurred in the course of carrying out fellowship activities.
Would I be suitable?
Fellowships are suited to roles such as:
medical and clinical directors
directors of nursing
heads of midwifery
directors of finance
heads of services for the allied health professions
directors or heads of adults and children's services
directors of provider services in social care
consultant psychologists
heads of service for healthcare scientists
lay members from our committees
influential individuals working in the charitable and voluntary sector.
Resources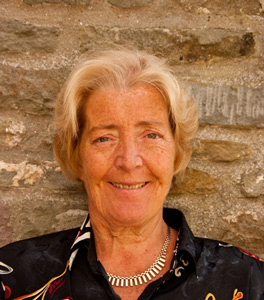 Senior special care dentist Elizabeth Robb talks about her 3 years as a NICE Fellow
Support from senior advisers
We've appointed 2 senior advisers to oversee the programme.
They've a wealth of experience in health and social care and in working with NICE. The senior advisers provide expert support to our fellows and act as a key link person between them and NICE.
John Powell
MA MB PhD MRCPsych FFPH PGCertMedEd
Read more
John is a public health physician who works part time for NICE (as a consultant clinical adviser) and part-time at the Nuffield Department of Primary Care Health Sciences, University of Oxford (as associate professor). He is also a visiting professor at Kings College London, and an honorary professor at the University of Manchester.
John is an editor of the NIHR Health Technology Assessment series and joint editor-in-chief of the SAGE journal Digital Health. His main interest is in digital health; he also has interests in evidence-based practice, knowledge management and systems improvement in the NHS.
Elaine Whitby
RN, MSc (Nursing)
Read more
Previously Associate Director of Education and Implementation Support at NICE, Elaine's previous roles include researcher at the NHS Modernisation Agency and Associate Director at the Association of Greater Manchester PCTs, where she worked across 10 PCTs and 9 trusts on collaborative programmes to design and implement new developments incorporating NICE and National Screening Committee guidance.
Elaine now works for the RCN where she is Clinical Service Accreditation Lead and supports professional learning and development in the North West.
Her main interest is spread and implementation of innovation; supporting individuals or teams to develop evidence-informed practice and approaches to improvement in the real world of day-to-day practice. Associated areas of interest are quality improvement and clinical leadership.
Our current fellows
2017-20 fellows
Carol McCrum
Consultant Physiotherapist in Musculoskeletal Medicine
Read more
Carol McCrum is a Consultant Physiotherapist at East Sussex Healthcare NHS Trust and Visiting Research Fellow at University of Brighton. She works clinically within the multidisciplinary teams in rheumatology and orthopaedic outpatient services at the Trust and with the musculoskeletal physiotherapy team. Carol completed her doctorate in 2011 and is active in clinical research and supervision.
Carol was a member of the guideline development committee for the recently published NICE guidance on spondyloarthritis in over 16's: diagnosis and management. This group of inflammatory conditions can be challenging to diagnose and to date the average time from symptom onset to diagnosis has been around 8-9 years, despite significant advances in imaging and treatment.
In her role as a NICE Fellow, Carol aims to help raise awareness and support the implementation of the NICE Guidelines on spondyloarthritis using strategies including professional education events, clinical and professional networks, and presentation and publication strategies. This also includes raising awareness of the implementation support tools and services we provide to help with guideline implementation in healthcare organisations. Carol is also keen to help improve understanding of how guidance is developed, raise awareness of the work of NICE and its resources, foster engagement in its activities and help support the contributions to evidence development and evidence informed practice through the research recommendations
Erika Damato
Consultant Medical Ophthalmologist, Birmingham and Midland Eye Centre
Read more
Erika Damato specializes in uveitis and inflammatory eye disease and medical retina and also works in the National Centre of Excellence for Bechet's disease.
Erika trained in general medicine in the South West before embarking on a career in medical ophthalmology at Bristol eye hospital. She then travelled to New Zealand where she worked with the Fred Hollows foundation and undertook a clinical research fellowship in diabetic retinopathy in the Pacific. The aim of the fellowship was to report the severity and significance of diabetic eye disease in this part of the world.
In her role as a NICE fellow, Erika aims to improve the care of patients with uveitis and inflammatory eye disease by developing guidelines and auditable pathways for such patients and also by implementing existing NICE guidance into current practice. Patients with medical eye problems often have significant systemic associations and co-morbidities, whose care is often delivered by a multidisciplinary team. Delivery of such care may vary between different institutions. Erika aims to use this opportunity to work together with NICE and help to standardize the care of patients with sight threatening ocular inflammatory conditions irrespective of where they live in the UK.
Geeta Kumar
Consultant obstetrician & gynaecologist and clinical director, Wrexham Maelor hospital
Read more
Geeta Kumar qualified in India. After doing her masters in Obstetrics and Gynaecology, she moved to the UK in 1995. She completed a 7 year UK speciality training programme from Manchester deanery and started her first consultant post in Manchester in 2003 before moving to North Wales. Her special interests include menstrual disorders, menopause, gynaecological ultrasound, medical education and medical leadership. She completed a PG certificate in clinical leadership with distinction in 2015 and is currently undertaking a senior clinical leadership programme with King's fund, London.
As the current chair of Royal College of Obstetricians and Gynaecologists' Patient information committee, she leads a multi-professional team working towards improving patient and public education and empowerment. As a member of the NICE Quality Standards Advisory Committee for over 4 years, she has contributed towards development of high quality evidence-based health care standards.
Geeta is passionate about the role of service users and carers in decision-making. As a NICE fellow she hopes to become a true ambassador and champion for NICE, trying to ensure education on active patient involvement as well as helping implement an evidence-based approach to healthcare amidst the significant challenges currently faced by the NHS.
Jim Thomas
Programme Head for workforce innovation and redesign, Skills for Care
Read more
Jim Thomas was Cambridgeshire County Council's and Cambridgeshire Health Authorities Joint Training organiser in the 1990s, running a broad programme of integrated learning and development programme. In 2000 he led the development of integrated teams across Cambridgeshire's adult social care and health services. He also worked for the Valuing People Support Team as their expert advisor on workforce development.
Since joining Skills for Care in 2007 he has led a range of national programmes of workforce Innovation. These include developing a framework for workforce redesign, with the principles of workforce integration, in partnership with ADASS, LGA, NHS employers, TLAP and Skills for Health. His current programme includes workforce commissioning, commissioning for wellbeing qualifications, skills led approaches to community development, transforming care, digital champions and looking at the shared strategic learning and development issues for housing and social care.
He will spend his time as a NICE fellow exploring the links between NICE's work programme and the strategic and operational workforce requirements for adult social care working. He is looking to find ways to use both the work of NICE and Skills for Care across all aspects of adult social care workforce development.
Joanna Williams
Associate Director of Social Care, Torbay and South Devon NHS
Read more
Joanna Williams undertook her Masters qualification in Social Work at the University of Leicester. During her social work career she has worked with a wide variety of different people who use social care services, staff in front line, senior management, strategic and commissioning roles. She also worked as a paid carer for several years in her early career. Her more senior roles include working as the Head of Learning Disabilities in a London Borough and latterly as the Associate Director of Social Care for Torbay and South Devon NHS Foundation Trust. This role gives her responsibility for all social work provision, adult safeguarding Deprivation of Liberty and a range of other social care services for a pioneering integrated care organisation.
Joanna has a special interest in ensuring that people and communities are in control of services and that they hold the power to control their own lives. Joanna hopes to use her time as a NICE Fellow to practically support the availability of high quality and safe health and social care in the community. She also hopes to use her extensive experience in operational and strategic social care to strengthen NICE's voice and promote its role in ensuring choice of high quality social care provision that the people who rely on it deserve.
Naomi McVey
North West Allied Health Professions (AHP) Workforce Lead, Health Education England
Read more
Naomi McVey is responsible for leading the AHP network across the North West and for providing workforce intelligence and professional advice on the 13 allied health professions, with a particular focus on workforce transformation. Naomi has previously worked at NICE, in roles that supported the implementation of NICE guidance and quality standards.
As a physiotherapist Naomi is an active member of the Chartered Society of Physiotherapy, having served on their council and advisory committees. Naomi is also one of the co-founders of the @physiotalk and @WeAHPs twitter communities and has extensive experience of leading digital networks, and their role in helping healthcare professionals and service-users to share and discuss good practice.
Naomi will use her time as a fellow to promote the range and relevance of NICE's work to AHPs and services across the North West and nationally. She aims to increase awareness of the NICE guideline development process, and how AHPs and other healthcare professionals can get involved and use the breath of NICE's work to help them improve and transform health and care services.
Natasha Sloman
Head of Hospital Inspection at South East Region, CQC
Read more
Natasha Sloman is a social worker and approved mental health professional (AMHP). She has worked in NHS mental health services for almost 20 years. Her early years were spent working in central London with people who were sleeping rough and had long term mental health conditions. She has managed assertive outreach and AMHP services and was head of social work and social care at Camden and Islington Foundation Trust.
She now works for the Care Quality Commission as a head of hospital inspection for mental health, learning disability and substance misuse for the South East of England. Natasha is passionate about the place of social care in health settings and the importance of providing integrated services. She is driven by the desire for social justice and putting people who use services and frontline staff in control.
Opinder Sahota
Professor in Ortho-Geriatric Medicine & Consultant Physician, QMC, Nottingham University Hospitals NHS Trust
Read more
Opinder has been and is currently involved in a number of NICE guidelines, including the NICE Falls Quality Standards and NICE Acute Medicine Clinical Guideline and hopes to use this experience during the fellowship.
He is a full time NHS physician, lead clinician in Ortho-Geriatric Medicine Nottingham, with a research interest in vitamin D, muscle function and fractures.
Tony Sharples
Public Health Specialist at Cheshire West and Chester Council
Read more
Tony started his career as the lead analyst for the North West Public Health Observatory. He contributed to the development of public health intelligence tools at a regional and national level but soon turned his attention to other aspects of public health and health care. He was a founder member of the Cheshire and Merseyside Public Health Collaborative (ChaMPs), sitting on the steering group for the network and setting up the Information and Knowledge Management Group. He is currently a member of the Commissioning Leads Group looking at improving the effectiveness and efficiency of public health commissioning across the sub-region.
Tony studied for a degree in Health and Community Studies and later was awarded a Ph.D. in Epidemiology and Prognostic Markers from The University of Liverpool in 2002. He completed the National NHS Leadership Scheme in 2009. Tony is passionate about using research and evidence to improve the quality of health and social care services for local populations. He has worked predominantly in the NHS and academic settings and more recently in Local Authorities.
He has extensive experience of public health intelligence and over his career has held a range of subject specific portfolios, including: drugs and alcohol, older people, sexual health, cancer, CVD, suicide prevention, falls prevention and safeguarding. He has significant experience of strategy development, service re-design, pathway development and partnership working.
2016-19 fellows
Catherine Williams
Lay representative in maternity
Read more
Catherine is an experienced lay representative in maternity. A microbiology graduate – formerly a property lawyer and Law Society policy adviser – her maternity work began when she joined an NHS Maternity Services Liaison Committee (MSLC) as a service user member in 2004 – working with commissioners, other service users, midwives, and doctors to monitor and improve services. Her work with MSLCs has included initiating and developing community outreach and involving women in service co-design. Catherine qualified as an NCT Antenatal Practitioner in 2012. She currently works for a local Healthwatch, the statutory 'consumer champion' for health and social care.
Catherine was a lay member of the GDG for NICE CG190 Intrapartum Care – care of healthy women and their babies during childbirth. She serves on a number of maternity working groups including: Reading, Wokingham & West Berks MSLC, which she chaired for three years; NHS Berkshire West Maternity Steering Group; NCT Research Advisory Group; and, as Vice Chair, UKmidSS Steering Group (NPEU). Catherine tweets about evidence and maternity matters as @BerksMaternity and blogs at her Birth & Biology wordpress blog.
Catherine will use her time as a fellow to promote wider understanding of the value of NICE process, and the need for lay people and clinicians alike to be involved, whether as GDG members or as stakeholders. She also has a strong interest in supporting evidence informed decision making by service users. She will continue to maintain her strong links with her multidisciplinary MSLC, NCT-Professional/Research, and #MatExp networks.
Debra Adams
Head of IPC; NHS Improvement (Midlands and East)
Read more
Dr. Debra Adams undertook her Registered Nurse training in Birmingham, UK. During her career she has gained extensive experience in infection prevention and control (IPC) and research co-ordination. She has further developed her academic portfolio by completing her PhD (Pharmacy; Aston University, Birmingham. UK). Her thesis examined three key areas of scientific interest associated with both pharma and device related aspects of microbiology.
Debra plans to spend her time as a NICE Fellow facilitating the implementation of the evidence based NICE Quality Guidelines and Standards associated with IPC across the health care system (PH36, CG139, CG74, QS61, QS113). She is particularly interested in healthcare worker safety associated with sharps injuries.
Dee Christie
Occupational Therapist (retired)
Read more
Dee trained as an Occupational Therapist (Dip OT, CMS, MA Health Studies) qualifying in 1974. She has worked for the NHS in neuro-rehabilitation and has spent 35 years in local government social care.
In 1987 Dee was appointed as Head of Service with West Sussex County Council to set up a countywide OT Service. During that time Dee managed a portfolio of rehabilitation and support services for people with disabilities including OT. She developing professional standards and practice, introduced the support worker role for OTs, developed specialist services for children and also for people with sensory impairments. Latterly she managed the development of reablement services, a 'first point of contact' for all people in need of adult social care and initiated an integrated rehabilitation strategy with the NHS.
Dee has been active for the College of Occupational Therapists (COT), serving on a number of regional committees and boards throughout her career. In 2004 she was elected to the COT Council, the board of directors and trustees for the COT, as Member for Social Care. In 2006 she elected was Chairman of Council for the COT for 3 years.
Dee retired in 2014 but continues her commitment through professional activities with the COT Conference Committee and as a CQC Specialist Advisor. In February 2015 Dee was appointed to Chair a NICE National Guideline Committee on Intermediate Care including Reablement. As a NICE fellow she is looking forward to promoting the work of NICE and importance of evidence based practice.
Helen Bromley
Consultant in Public Health, Cheshire West and Chester Council
Read more
Helen started her career in nursing but soon turned her attention to the broader area of public health. She studied for a degree in geography and a master's degree in geography and population health. Helen was awarded her PhD (Geography and Social Medicine) in 1998 from the University of Bristol and her Master of Public Health degree from The University of Liverpool in 2007.
Helen is passionate about using research and evidence to improve the quality of health and social care services for local populations. She has worked predominantly in NHS and academic settings, both in the UK and overseas, including Canada, New Zealand, China, Mexico, India, Syria and many European countries.
She has extensive experience of developing participatory and qualitative approaches in health research, as well as training others to undertake such research. Currently, Helen is a Consultant in Public Health at Cheshire West and Chester Council and a visiting professor at the University of Chester.
Julian Hamilton-Shield
Professor of Diabetes and Metabolic Endocrinology, University of Bristol
Read more
Julian Hamilton-Shield is a Professor of Diabetes and Metabolic Endocrinology at the University of Bristol (UK). He undertook his clinical training in Bristol and the Hospitals for Sick Children, London.
He has been an honorary consultant paediatrician at Bristol Royal Hospital for Children since 1997. He is currently the deputy director of a National Institute for Health Research, Biomedical Research Unit in Nutrition at Bristol researching 'optimising nutrition in children with chronic disease to improve health outcomes' and has research interests in the causes and treatment of all forms of childhood diabetes, obesity and later cardiovascular risk.
He hopes to use his fellowship to work in his areas of speciality interest: diabetes, obesity and chronic disease in childhood and more broadly to work with NICE medical device evaluation. Having a chronic renal condition himself, he also hopes to use this experience in the area of patient involvement in NICE decision making.
Mark Tighe
Consultant paediatrician, Poole Hospital
Read more
Mark Tighe is a consultant paediatrician at Poole Hospital. His special interests include paediatric gastroenterology, and oncology, and he was part of the NICE guideline on gastro-oesophageal reflux in children. He's also an Associate Editor of Archives of Disease in Childhood, and leads the paediatric research program at Poole Hospital.
Richard Seal
Chief Pharmacist – NHS Trust Development Authority
Read more
Registered pharmacist, Richard Seal MSc FRPharmS FFRPS is passionate about helping people to make the most of their medicines and enabling them to become more involved in making decisions and managing their own care. During his career, he has worked in a wide variety of operational and national NHS pharmacy roles and in 2014 was made a fellow of the Royal Pharmaceutical Society.
Sarah Fishburn
Lay healthcare reviewer
Read more
Sarah has a keen interest in all aspects of healthcare and has developed an expertise and understanding of how women and families using maternity services experience healthcare. She has been a lay member on a number of NICE guideline development groups for the Intrapartum Care Update and Intrapartum Care for High Risk Women as well as Pregnancy with Complex Social Factors. She is also a member of Rapid Update Committee A and was a member of the guideline review panel, as well as developing training tools for systematic reviewing and health economics. She originally qualified as a physiotherapist and specialised in acquired neurological conditions, but is not currently practising.
She chairs the Pelvic Partnership support group for women with pelvic girdle pain related to pregnancy and is a lay reviewer with the local supervising authority, Mott MacDonald, the Nursing & Midwifery Council and the Royal College of Obstetricians and Gynaecologists (RCOG).
As one of the first lay fellows at NICE she will promote NICE guidance within the NHS and the voluntary sectors. As an ambassador for NICE, she will encourage the involvement of people using health services in both accessing and implementing guidance, in order to improve the quality of care.
Sarah Silverton
Patient & Public Experience Lead
Read more
Sarah graduated from the Florence Nightingale School of Nursing & Midwifery, Kings College London and has nearly twenty years of practical experience working in hospital and community environments as a mental health nurse in acute and crisis services. For the past four years she has been the Patient & Public Experience Lead at Dorset County Hospital NHS Foundation Trust and recently completed an MSc with the NHS Leadership Academy.
Sarah was a NICE scholar 2013-14 and a finalist in the NICE Shared Learning Awards 2015. As a scholar she spent her time focusing on complaints and the patient experience of the NHS complaints process. She used every complaint as a learning opportunity to support healthcare staff in improving patient experience. Using the NICE guideline and accompanying quality standard on patient experience, complaints were categorised and themed to identify areas of poor practice and solutions to improving care.
Sarah will take the opportunities offered as a NICE fellow to continue to build on the work she did as a scholar and share this with other healthcare organisations. She also intends collaborating with the mental health and community sector using the NICE guideline and accompanying quality standard on patient experience in mental health services to improve the experience of patients with mental health problems in the acute sector.
Saskia Ritchie
Chief Executive of Cheshire Without Abuse
Read more
Saskia Ritchie has 22 year's experience working in the domestic abuse sector and is currently the Chief Executive of Cheshire Without Abuse (CWA). This charity supports men, women and children who suffer from domestic abuse. The charity has been transformed under her leadership from a failing organisation to being one of the most innovative and effective organisations in the domestic abuse sector in the country.
This has been achieved by her drive for excellence and core skills being:
influencing and negotiating, change management, organisation management
leadership
strategic planning
finance modelling
budget management
together with the understanding of social, political and policy landscape to influence practice and policy to achieve integration of domestic abuse into the wider health and social care agendas and services.
In 2015, CWA was a Regional Winner of the Lloyds Bank Foundation – Charity Achievement Awards.
Saskia is passionate about improving services for people who have experienced domestic abuse and shifting provision from crisis intervention to early help and prevention. She is currently studying for a PhD in Criminology and Social Work, to add to her Research Masters – 'Working with perpetrators of domestic abuse' (Ruskin College, Oxford). In addition she is also an active board member of Body Positive Cheshire.
2015-18 fellows
Enid Povey
Head of Clinical Assurance, Digital Assessment Service
Read more
Enid spent over 15 years with NHS Direct in roles that included Education lead and Nurse Consultant. Her final role was as Associate Director for Clinical Information and Development where she was responsible for the development of systems and information to support Clinicians, Non-clinicians and the public. She has worked on both NICE and DH guideline development groups ensuring remote assessment is at the heart of care. She now heads the Digital service at NHS Choices which provides evidenced based self-assessment tools online that support patient care and the wider health economy.
She will spend her time as a NICE Fellow focusing on remote assessment, both ensuring its consideration within published guidance but also, through a communication strategy, influencing providers to raise the profile of evidence based care to ensure consistency and best practice across the services.
Gail Sowden
Consultant Physiotherapist, Staffordshire and Stoke-on-Trent NHS Partnership Trust
Read more
Gail is the Allied Health Professions lead for pain and vocational rehabilitation across Staffordshire and Stoke-on-Trent NHS Partnership Trust. She also works in a clinical trials unit at Keele University, where she is involved in world-leading musculoskeletal research, is a co-applicant on three international research collaborations and publishes in peer reviewed journals.
As a NICE Fellow, Gail will utilise the expertise, networks, tools and resources that have been developed through her AHSN work to support implementation of the 'Management of Non Specific Low Back Pain and Sciatica Guidelines' (2016). She aims to increase awareness of the NICE guideline development process, the implementation support that NICE provide and NICE's non-guideline related work, and to assist NICE in their engagement strategy.
Jane Viner
Director of Nursing, Professional Practice and People's Experience
Read more
Jane qualified as a registered nurse with an MSc Nursing and an MA Education. Her most recent posts are Executive Director for a Health and Social Care provider and currently as Executive Director within an acute provider with Pioneer status. Her portfolio includes quality and safety, clinical risk, clinical governance, safeguarding, infection control, and user experience. Jane is currently working with partners to develop an integrated health and social care system that brings together providers, commissioners and the public to design and deliver a joined up health and social care strategy with a public health and ill-health prevention focus.
As a NICE fellow, she plans to continue to work across the health and social care system to implement the NICE quality standard QS15, Patient Experience in Adult NHS Services. She will have a specific focus on application of the standard to independent sector provider partners and within non-bed based settings. The outcome is development of a single experience assessment tool with a common set of metrics that can be applied across the whole health and social care system.
Jeremy Rodrigues
Academic Clinical Fellow in Plastic Surgery
Read more
Jeremy qualified from The University of Edinburgh with a BSc with first class Honours in Experimental Pathology, MBChB with Honours, and an MSc with Distinction in Surgical Sciences. The main subject of his research is clinical outcome assessment in hand surgery, and he is currently finalising a PhD thesis related to this topic. Jeremy has previously held a NICE Scholarship, during which he developed an interest in the incorporation of clinical evidence into surgical practice. Jeremy's fellowship will work on several projects, including validation of outcome measures, comparative study design and clinical guideline development in hand surgery.
Jo Aldridge
Professor of Social Policy and Criminology, Loughborough University
Read more
Jo is Professor of Social Policy and Criminology at Loughborough University. She is also director of the Young Carers Research Group (YCRG), which is known both nationally and internationally for its pioneering research on young carers and their families. Jo also works with a range of vulnerable or marginalized groups, including people with mental health problems, people with learning difficulties and unsupported women victims of domestic violence. She has developed creative, participatory methods of working more inclusively with vulnerable or marginalized people who are often excluded from research that uses conventional methods of engagement. Jo's most recent publication, Participatory Research: Working with Vulnerable Groups in Research and Practice, draws together her extensive experience of working with vulnerable, socially excluded people in research and practice settings. Jo has also published widely in the fields of mental health, children's rights, disability rights and domestic violence and she has also written practice guidance for health and social care professionals on parental mental health and child welfare both in the UK, for the Scottish Government and in Australia where she works closely with the national Children of Parents with Mental Illness (COPMI) network.
Julia Terry
Senior Lecturer in Mental Health Nursing, Swansea University
Read more
Julia is a Senior Lecturer in Mental Health Nursing at Swansea University where she leads the Mental Health team in the Department of Nursing in the College of Human & Health Sciences, and teaches on pre and post registration programmes. Her specialist areas are child & adolescent mental health and mental health promotion. Julia leads the College's service user and carer involvement group for health care professional programmes, ensuring the service user and carer perspective becomes a key focus in student learning. She is a member of the All Wales Senior Nurse Advisory Group for Mental Health, Mental Health Nurse Academics UK, and the All Wales Pre-Registration Nursing and Midwifery Group.
Julia's focus for the NICE Fellowship will include a number of strands. She will be promoting the NICE student champion role among university students, to encourage students to increase their knowledge about evidence based practice. She will drive health improvement by exploring current teaching and learning material on mental health conditions, to promote the work of NICE in terms of best evidence. Julia will also be promoting patient and public involvement with NICE.
Peter Jenks
Consultant in Microbiology and Director of Infection Prevention and Control
Read more
Peter Jenks was appointed as a Consultant Microbiologist in Plymouth in 2004 and shortly afterwards became the Director of Infection Prevention and Control. He was a member of the Topic Expert Group (TEG) that produced the Quality Improvement Guide for the Prevention and Control of Healthcare-associated Infections, Chair of the TEG that produced Quality Standard 49 on Surgical Site Infection and a member of the Quality Standards Advisory Committee that published Quality Standard 61 on Infection Prevention and Control in April 2014. He was elected as a member of Council of the Healthcare Infection Society (HIS) in 2008 and was the Chair of the HIS Scientific Development Committee between 2010 and 2013.
Peter is interested in the diagnosis, management and prevention of infection, as well as antimicrobial resistance and stewardship. His specialist areas include the surveillance and prevention of surgical site infection, as well as the prevention and control of infections due to multi-drug resistant micro-organisms, including meticillin-resistant Staphylococcus aureus (MRSA), Clostridium difficile and carbapenemase-resistant Enterobacteriaceae. More recently, he has been working on methods to assess the economic impact of healthcare-associated infections and how this allows the cost-benefit analysis of preventative interventions. In this Fellowship, Peter intends to continue to promote evidence-based improvements in the quality of infection prevention control, infection management and antimicrobial resistance across the health and care system. He is particularly interested in developing strategies to encourage and support others to demonstrate the local economic benefits that follow guideline implementation, so providing objective financial evidence for the benefits of adopting of quality improvement strategies.
Rachel Pryke
General practitioner
Read more
Rachel has a special interest in obesity, having written several books and many e-learning resources on obesity and child obesity. She has been a member of several high-profile obesity committees, including the Academy of Medical Royal Colleges Obesity Steering Group, which produced the 'Measuring Up: The medical profession's prescription to the obesity crisis' report, and the RCP Obesity Working Party, which resulted in the "Action on obesity: comprehensive care for all" report, addressing multidisciplinary team development of obesity services (January 2013). She has been GP representative on the Lancet Commission into liver disease in the UK, published in November 2014. She established and has chaired the RCGP Nutrition Group since 2013. She is currently engaged in developing a web-based self-help parenting programme to support families highlighted by the National Child Measuring Programme.
These varied projects have generated many questions about how evidence-based medicine can translate across the diverse workforce of primary care and Rachel is particularly interested in development of translational tools to make evidence-based medicine more easily accessible, particularly at the point of decision making. Her role as NICE Fellow will be to explore how this process can evolve, making sure that the specific needs of the evidence users, i.e. both clinician and patient, are kept firmly in sight.
Rob Stenner
Consultant Physiotherapist, Somerset Partnership NHS Foundation Trust
Read more
Rob specialised in musculoskeletal medicine and has combined work in the NHS with working in professional sport. Robs interest and expertise focuses on the management of spinal problems, and in his clinical role he runs spinal assessment clinics in a community setting. He has a specific interest in improving the quality of health care delivery focusing on the patient experience, and the extent to which patients are involved in decisions regarding their care as part of a patient-centred approach. He is a member of the Option Grid Collaborative, and has been involved as an editor in developing an Option Grid for the management of sciatica.
Rob completed his MSc in Pain Management at Leicester University in 2004 and his PhD at the University of the West of England in 2014 which explored how shared decision making and patient partnership are addressed by physiotherapists in the process of exercise prescription for patients with chronic low back pain. He will spend his time as a NICE Fellow developing his interest in patient experience (CG138) and shared decision making, and integrating this with the revised NICE Low Back Pain (LBP) guidelines (CG88). He will explore if the collaborative development of clinical guidelines and patient decision aids can help support the implementation of the revised NICE LBP guidelines to benefit both professionals and patients so that care is tailored to the individual preference of patients.
Vimal Sriram
Learning and Improvement Fellow, NIHR CLAHRC NWL
Read more
Vimal operates within the Collaborative Learning and Partnerships Theme of NIHR CLAHRC NWL. His work focuses on building capacity and capability of clinical, non-clinical and academic staff in the use of the CLAHRC NWL systematic approach for quality improvement. Vimal read for his MSc in Evidence Based Healthcare at Kellogg College, University of Oxford, and is also a registered Occupational Therapist with over 13 years of experience working in orthopaedics, trauma and neuro-rehab within acute and community care settings. In his professional career, he has been a clinician, senior manager and commissioner. He is a member of the London clinical senate forum and the strategic clinical network for dementia. Vimal supports NICE as an Accreditation, Quality and Productivity external adviser. He is a member of the London Allied Health Professions Advisory Group and a clinical and professional specialist advisor for the Care Quality Commission.
The focus of his fellowship will be on using NICE guidance and guidelines to inform transition between stages of quality improvement projects and ensure sustainability and long term success of these projects. He will act as an ambassador for NICE with clinical, academic, non-clinical and industry to ensure that they have a sound understanding of NICE. Vimal will focus on efforts that support professional development, better care and bridging the gap between good evidence and practice mainly with the allied health professions.