Naomi McVey talks about her experience of being a NICE Fellow
Are you an experienced leader in health and social care? Could you build an influential network that helps us to implement our guidance?
NICE fellows are experienced leaders from the field of health and social care who are our ambassadors at regional and national levels.
Applications for 2020 are now closed. Recruitment will open again in September 2020.
What's involved?
We aim to award 10 fellowships each year to:
Act as our UK-wide ambassadors for 3 years.
Support and maintain the connection between NICE and health and social care experts.
Engage with senior staff at NICE and in the health and social care sector.
Help us improve and promote the quality of health and social care.
Develop new ways of working in health and social care.
How does it work?
You'll be supported in your role through a series of workshops and access to an adviser. The fellowship also provides access to the expertise of our staff.
You'll be expected to spend around 7.5 hours per month on fellowship activities. Fellowships are unpaid and you must agree your application with your employer. Travel and subsistence will be paid.
Would I be suitable?
Fellowships are suited to roles such as:
medical and clinical directors
directors of nursing
heads of midwifery
directors of finance
heads of services for the allied health professions
directors or heads of adults and children's services
directors of provider services in social care
consultant psychologists
heads of service for healthcare scientists
lay members from our committees
influential individuals working in the charitable and voluntary sector.
Resources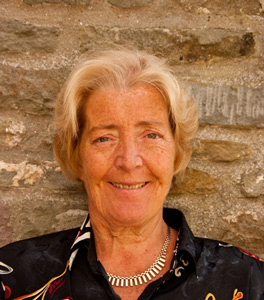 Senior special care dentist Elizabeth Robb talks about her 3 years as a NICE Fellow
Support from senior advisers
We've appointed 2 senior advisers to oversee the programme.
They've a wealth of experience in health and social care and in working with NICE. The senior advisers provide expert support to our fellows and act as a key link person between them and NICE.
Nigel Beasley
FRCS (ORL-HNS)
Nigel is an ENT surgeon with an interest in head and neck surgery at the Royal Hallamshire Hospital. He is the associate medical director for cancer services, working closely with the South Yorkshire, North Derbyshire and Bassetlaw Cancer Alliance to develop networked models of care for patients.
In 2010 to 2013, Nigel was a NICE fellow. During this time, he developed NICE accredited guidance on elective surgical care for commissioners in collaboration with the Federation of Surgical Speciality Associations and the Royal College of Surgeons. He has held multiple national roles including:
clinical lead for cancer at the NHS Institute for Innovation and Improvement
clinical lead for the NHS RightCare programme
co-chair of East Midlands Clinical Senate for NHS England.
He is a member of the NICE indicators advisory committee.
Krysia Dziedzic
PhD GradDipPhys FCSP
Krysia is the Arthritis Research UK professor of musculoskeletal therapies and has recently completed a National Institute of Health Research (NIHR) Knowledge Mobilisation Research Fellowship. Krysia works as part of an interdisciplinary research team and is the director of the impact accelerator unit at Keele in the School for Primary, Community and Social Care.
Krysia led an NIHR funded study to see how best to deliver high quality, primary care for people with osteoarthritis presenting in general practice (MOSAICS). This formed the basis of a NICE Fellowship (2013-2016) and an EIT-Health funded European implementation project (JIGSAW-E). Krysia is a Fellow of the Chartered Society of Physiotherapy. In 2019 Krysia became a visiting professor in the Faculty of Health and Applied Sciences UWE Bristol and an NIHR senior investigator in primary health care.
Our current fellows
2019-22 fellows
2018-21 fellows
2017-20 fellows
Carol McCrum
Consultant physiotherapist in musculoskeletal medicine
Carol McCrum is a consultant physiotherapist at East Sussex Healthcare NHS Trust and visiting research fellow at University of Brighton. She works clinically within the multidisciplinary teams in rheumatology and orthopaedic outpatient services at the Trust and with the musculoskeletal physiotherapy team. Carol completed her doctorate in 2011 and is active in clinical research and supervision.
Carol was a member of the guideline development committee for the recently published NICE guidance on spondyloarthritis in over 16's: diagnosis and management. This group of inflammatory conditions can be challenging to diagnose and to date the average time from symptom onset to diagnosis has been around 8-9 years, despite significant advances in imaging and treatment.
In her role as a NICE Fellow, Carol aims to help raise awareness and support the implementation of the NICE Guidelines on spondyloarthritis using strategies including professional education events, clinical and professional networks, and presentation and publication strategies. This also includes raising awareness of the implementation support tools and services we provide to help with guideline implementation in healthcare organisations. Carol is also keen to help improve understanding of how guidance is developed, raise awareness of the work of NICE and its resources, foster engagement in its activities and help support the contributions to evidence development and evidence informed practice through the research recommendations
Erika Damato
Consultant medical ophthalmologist, Birmingham and Midland Eye Centre
Erika Damato specializes in uveitis and inflammatory eye disease and medical retina and also works in the National Centre of Excellence for Bechet's disease.
Erika trained in general medicine in the South West before embarking on a career in medical ophthalmology at Bristol eye hospital. She then travelled to New Zealand where she worked with the Fred Hollows foundation and undertook a clinical research fellowship in diabetic retinopathy in the Pacific. The aim of the fellowship was to report the severity and significance of diabetic eye disease in this part of the world.
In her role as a NICE fellow, Erika aims to improve the care of patients with uveitis and inflammatory eye disease by developing guidelines and auditable pathways for such patients and also by implementing existing NICE guidance into current practice. Patients with medical eye problems often have significant systemic associations and co-morbidities, whose care is often delivered by a multidisciplinary team. Delivery of such care may vary between different institutions. Erika aims to use this opportunity to work together with NICE and help to standardize the care of patients with sight threatening ocular inflammatory conditions irrespective of where they live in the UK.
Geeta Kumar
Consultant obstetrician & gynaecologist and clinical director, Wrexham Maelor hospital
Geeta qualified in India. After doing her masters in Obstetrics and Gynaecology, she moved to the UK in 1995. She completed a 7 year UK speciality training programme from Manchester deanery and started her first consultant post in Manchester in 2003 before moving to North Wales. Her special interests include menstrual disorders, menopause, gynaecological ultrasound, medical education and medical leadership. She completed a PG certificate in clinical leadership with distinction in 2015 and is currently undertaking a senior clinical leadership programme with King's fund, London.
As the current chair of Royal College of Obstetricians and Gynaecologists' Patient information committee, she leads a multi-professional team working towards improving patient and public education and empowerment. As a member of the NICE Quality Standards Advisory Committee for over 4 years, she has contributed towards development of high quality evidence-based health care standards.
Geeta is passionate about the role of service users and carers in decision-making. As a NICE fellow she hopes to become a true ambassador and champion for NICE, trying to ensure education on active patient involvement as well as helping implement an evidence-based approach to healthcare amidst the significant challenges currently faced by the NHS.
Jim Thomas
Programme head for workforce innovation and redesign
Jim was Cambridgeshire County Council's and Cambridgeshire Health Authorities Joint Training organiser in the 1990s, running a broad programme of integrated learning and development programme. In 2000 he led the development of integrated teams across Cambridgeshire's adult social care and health services. He also worked for the Valuing People Support Team as their expert advisor on workforce development.
Since joining Skills for Care in 2007 he has led a range of national programmes of workforce Innovation. These include developing a framework for workforce redesign, with the principles of workforce integration, in partnership with ADASS, LGA, NHS employers, TLAP and Skills for Health. His current programme includes workforce commissioning, commissioning for wellbeing qualifications, skills led approaches to community development, transforming care, digital champions and looking at the shared strategic learning and development issues for housing and social care.
He will spend his time as a NICE fellow exploring the links between NICE's work programme and the strategic and operational workforce requirements for adult social care working. He is looking to find ways to use both the work of NICE and Skills for Care across all aspects of adult social care workforce development.
Naomi McVey
Head of programmes for the Chief Allied Health Professions Officer, NHS England
Naomi is responsible for overseeing national programmes of work to support implementation of AHPs into Action, the framework for the 14 allied health professions (AHPs) in England. She works closely with other arm's length bodies and a range of national and local stakeholders.
Naomi is currently on secondment from her substantive role as the North West AHP Workforce Lead, Health Education England, where she is responsible for supporting workforce transformation for AHPs in the region.
Naomi will use her time as a NICE fellow to promote the range and relevance of NICE's work to AHPs. She aims to increase awareness of the NICE guideline development process. She also hopes to broaden understanding of how AHPs and other healthcare professionals can get involved, as well as the role and breadth of NICE's work. This is with the aim of helping them to improve and transform health and care services.